London Grammar's New Video Stars Townes From The Queen's Gambit
Jacob Fortune Lloyd makes a guest appearance in How Does It Feel.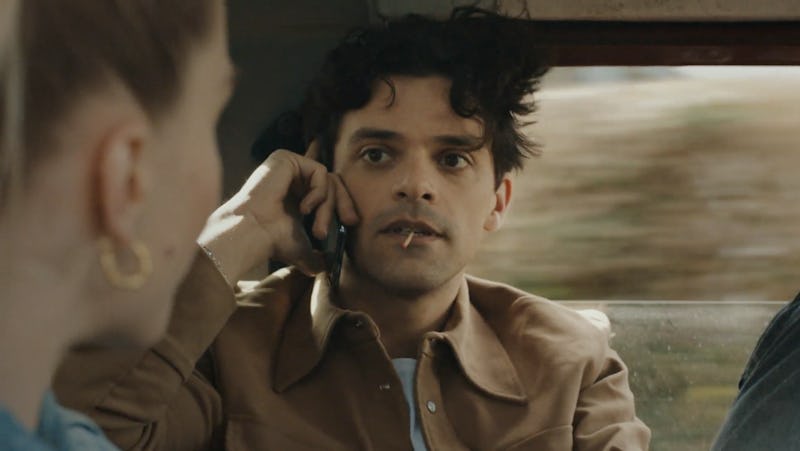 Courtesy of Ryko
Ethereal pop three-piece London Grammar released their brand new single How Does It Feel earlier this month, ahead of their new album Californian Soil on April 16 — and, it is a sultry listen. Greater still is the accompanying new video that dropped today (March 30). The video stars British actor Jacob Fortune Lloyd, who many will recognise as Townes Netflix's The Queen's Gambit.
Viewers of The Queens Gambit series will remember DL Townes, the charming journalist, photographer and avid chess player who stole the heart of chess savant Beth Harmon (played by Anna Taylor Joy). Many credit Taylor Joy and Lloyd for making chess sexy but, as Lloyd posted to his Instagram page, "Chess was always sexy, y'all just catching up."
In the London Grammar's cinematic video, Lloyd stars alongside front woman Hannah Reid, who is seen unleashing her anger on her ex-boyfriend by literally burning down the house. It's an intense watch, complete with brooding close-ups, wide deserted country landscapes, and of course, a house in flames. And it's all set to Hannah Reid's hypnotic vocals.
For London Grammar fans, the video will show Hannah Reid in a whole new light.
"I've always loved pop music," the front woman said in a statement sent to Bustle. "Some of my favourite writers and singers are female, many who are younger than me but who are absolutely smashing the pop world with amazing songs. This song started off as an experiment, and ended up being one of my favourites on the record."
Following the release of the new single and pending new album, London Grammar will play their biggest headline tour to date this November, which includes two night's at London's Alexandra Palace. Pre-sale tickets sold out instantly upon release, followed swiftly by general sale tickets which sold out in record time.
However, there is still a chance to see the band live this year, as they are headlining All Points East in August 2021. Ticket for the festival are on sale now.
Watch the full video for How Does It Feel below.