Luke Bryan Tested Positive For COVID-19 & American Idol Found His Replacement
Former 'Idol' judge Paula Abdul will fill in for the country star as he quarantines and recovers.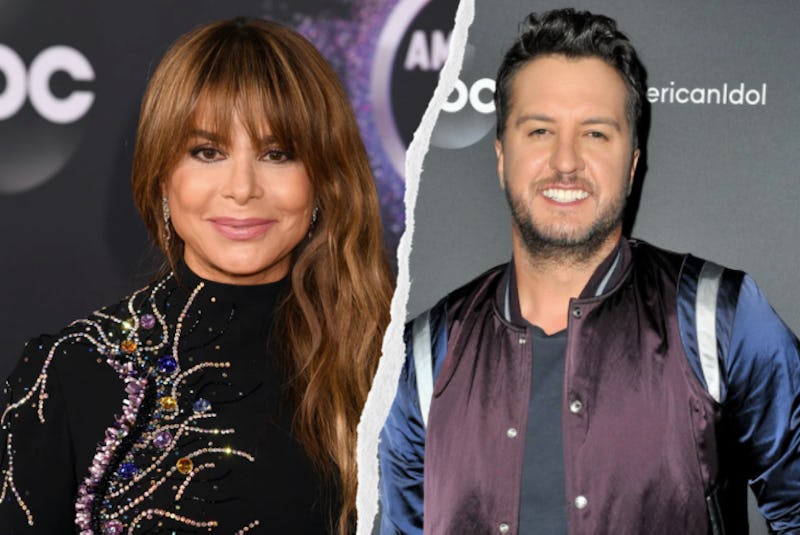 Allen Berezovsky/Jeff Kravitz/FilmMagic, Inc/Getty Images
Get well soon, Luke Bryan. On Monday, April 12, American Idol announced Paula Abdul will return to fill in for the country star after the judge tested positive for COVID-19. Bryan informed fans of his absence from the upcoming episode on Twitter, assuring followers that he was doing OK. "I'm sad to say I won't be a part of tonight's first live @AmericanIdol show," the 44-year-old judge wrote. "I tested positive for COVID but I'm doing well and look forward to being back at it soon."
Bryan, who has judged the last four seasons of the singing competition, will be quarantining and recovering at home. American Idol revealed Abdul would appear in the interim, writing that the show was "so excited" for the star to be "stepping in as a guest judge to join Lionel Richie and Katy Perry as we get closer to crowning a new winner!"
Abdul was one of the original judges on American Idol when it premiered in 2002, appearing alongside Simon Cowell and Randy Jackson. She left the series after eight seasons and went on to be a judge on So You Think You Can Dance. The original run of American Idol concluded on Fox in 2016 but was brought back to the air in 2018 on ABC with Bryan, Perry, and Richie as judges and Ryan Seacrest returning as host.
On Sunday, American Idol narrowed the field to 16 contestants and is expected to send four more singers home on Monday. The judges, who have been taping safely during the pandemic amid strict precautions from the production team, have been candid about filming difficulties even before Bryan's COVID-19 diagnosis. In February, Perry opened up about the difficulties judging Idol during the pandemic, saying it's difficult "not being able to hug the contestants especially when they're hurting or when they're sharing their stories or their triumphs."
In February, Bryan shared similar frustrations about pandemic filming in an interview with People, saying the "no hug" rule was the "hardest part" of Idol during the pandemic. He added that social-distancing made some parts of the job emotionally harder: "The fact that me and Lionel and Katy can't walk out there and do the human element—hug and show support and love, is very, very tough."