Former Church Members Allege RHOSLC Star Mary Cosby Is Running A Cult
She has dismissed the claims as "ridiculous."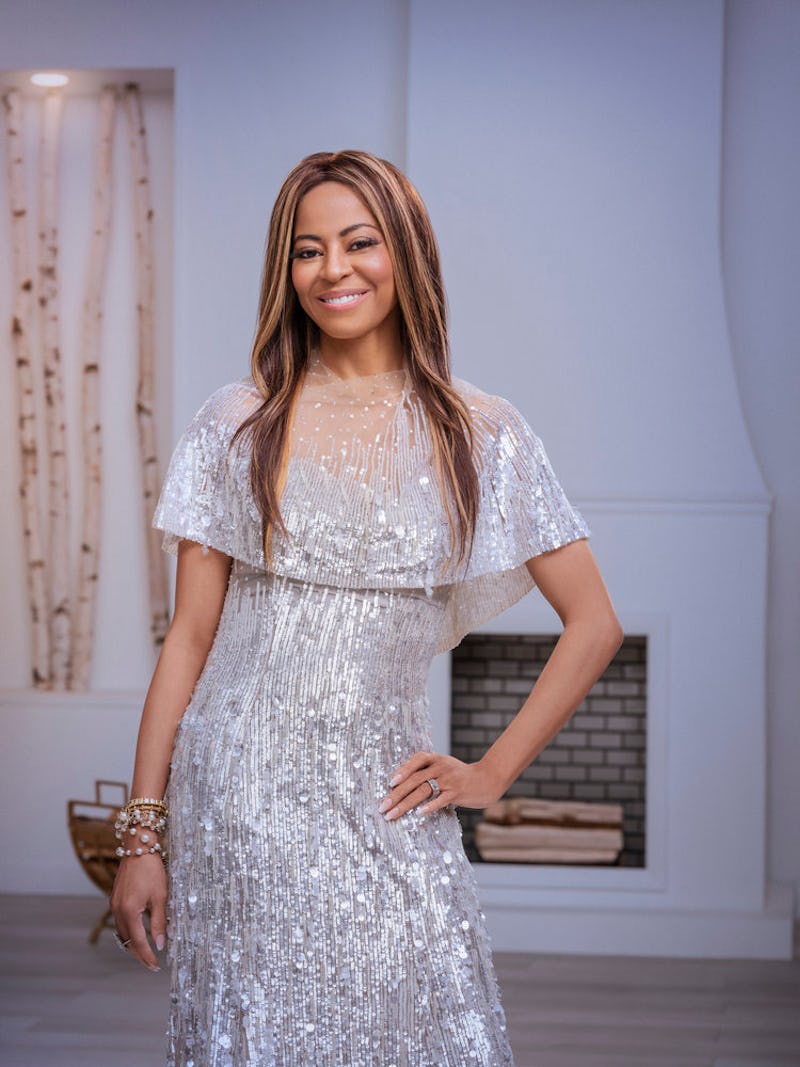 Chad Kirkland/Bravo
When Mary Cosby's grandmother Rosemary passed away in 1997, the Real Housewives of Salt Lake City star inherited a bulk of her multimillion-dollar fortune, including the Faith Temple Pentecostal Church she founded in the late 1960s. The only condition? Mary had to marry her step-grandfather, Robert C. Cosby — something even she admits was odd. "Don't think it wasn't weird, because it was," she said on RHOSLC.
The couple wed in 1998, and Mary now serves as the church's first lady and an evangelist, presiding over services for Faith Temple's hundreds of congregants. In RHOSLC's first season, Mary's costars Meredith Marks and Whitney Rose (along with Whitney's father) got a firsthand look at how Mary runs her high-energy services. The church also has a second location in Indianapolis, Rosemary's hometown, per Faith Temple's website.
According to a church history written by Robert Sr., who serves as the church's bishop, Rosemary left Indianapolis with her four small children in 1961, intending to walk from Kansas City, Missouri to Utah. They did walk a portion of the trip, but strangers along the way also housed and helped fund the family's journey until they reached Salt Lake City, where Rosemary immediately began hosting services in her home. She eventually founded Faith Temple Pentecostal Church in 1968.
Not everyone in the family was pleased about Mary inheriting the church, however. On RHOSLC, Mary described an estrangement from her mother over money, leading to Faith Temple splitting in two. Mary's mom — Rosalind Cazares — also accused Robert Sr. of fraud in both 1997 and 2007. According to The Salt Lake Tribune, Cazares alleged her mother's signature was forged on various deeds and mortgages, and claimed that Robert Sr. had fraudulently diverted her mother's assets. A jury eventually awarded the estate $1.2 million in damages, ordering Robert Sr. and Rosemary's Faith Temple business manager, Annie Johnson, to pay the money to Cazares.
Mary has now helped run Faith Temple for more than two decades, but not without controversy. In a September report from the Daily Beast six ex-church members accused Mary of using her position to run a religious "cult" (Mary has denied the allegations). Among their claims -- some anonymous and others on the record -- are that Mary "refers to herself as God, encourages members to work at her family's various businesses for free or minimum wage, berates congregation members from the podium, and instills the fear that if anyone ever leaves Faith Temple for another church, they will be condemned to hell."
Even Mary's uncle, Ernest Walton, told the publication that he believes she is running a "cult," and that Rosemary would be disappointed in her granddaughter. "I think it's an abomination," he said, adding that "everything's coming out into the light now and everything's coming down."
As previewed in the RHOSLC Season 2 trailer, questions about Mary's church will arise among the cast. In one scene, Lisa Barlow meets with Salt Lake City community leader Cameron Williams, who states: "Is it a cult? Yes. Does she call herself 'God'? Yes."
Mary's attorney countered in a statement to The Daily Beast that the suggestion that she calls herself "God" is "extremely offensive and has no basis in reality." He also contended that "all religious institutions, including the Faith Temple Pentecostal, accept donations from their parishioners; however they don't force parishioners into poverty to make such contributions."
Mary also previously addressed the accusations in an interview with Entertainment Tonight in January. "Clearly I'm not gonna get on national television, be a Housewife and be in a cult," she said. "They've been saying that since my grandmother started at the church. There's no cult. ... My church members, they know those are false allegations. Those are ridiculous. It's the people that are looking for fault."
She also previously defended herself during the RHOSLC Season 1 reunion when host Andy Cohen addressed leaked audio of Mary's sermons in which she complained about not getting enough birthday cards and called the congregation "stingy" and "poor." "My church couldn't possibly take care of me," she replied. "I'm a God-fearing woman. I would never do that."
This article was originally published on