The 'Mean Girls' Cast Reunion On Oct. 3 Was For a Grool Cause
The stars of 'Mean Girls' are democracy pushers.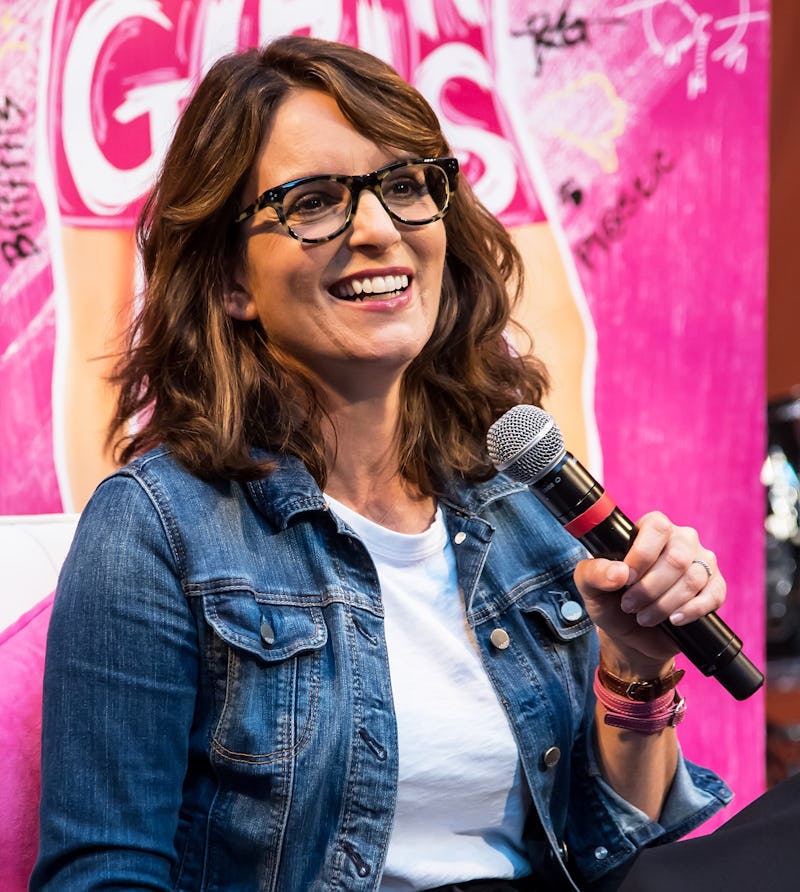 Gilbert Carrasquillo/Getty Images Entertainment/Getty Images
It's not a regular Oct. 3 — it's a cool Oct. 3. The Mean Girls cast joined forces on Mean Girls Day 2020 to encourage voting in the upcoming presidential election, which will be held on Nov. 3. Led by Katie Couric (dressed as Amy Poehler's "cool mom" character), the stars of the 2004 hit comedy took a virtual walk down memory lane and then drove home the message to vote, because "that would be so fetch."
It was a true reunion, with 11 of the movie's stars participating. Tina Fey, who wrote the film and portrayed Ms. Norbury, was joined by all of the Plastics — Lindsay Lohan (Cady Heron), Rachel McAdams (Regina George), Lacey Chabert (Gretchen Wieners), and Amanda Seyfried (Karen Smith) — plus Jonathan Bennett (Aaron Samuels), Lizzy Caplan (Janis Ian), Daniel Franzese (Damian Leigh), Tim Meadows (Mr. Duvall), Rajiv Surendra (Kevin Gnapoor), and Ana Gasteyer (Betsy Heron). They talked about everything from the last time they were all together (the premiere) to how Mean Girls helped Franzese find the courage come out. Just about the only thing missing was Poehler, but Couric's very creative costuming helped her step into the role.
The reunion came to be thanks to Fey and Couric's partnership with the nonpartisan organization HeadCount, which encourages young people to register to vote. They had released a video on Oct. 2 promising "a very, very grool surprise" if 5,000 people used a link shared by Couric to register to vote, and then when that goal was met, they delivered. The full reunion video was posted on Couric's Instagram page for fans' viewing pleasure.
Bennett, who was part of the iconic Oct. 3 scene, took things a step further and made his own Mean Girls Day video. It, too, drives the voting message. In fact, Aaron Samuels doesn't even want to ask you what day it is this year — he just wants you to vote.
Their efforts are working, and that's not surprising considering the lasting power and popularity of the movie. Given that a minor line sparked the creation of its own holiday, of course Mean Girls can get people to head to the polls. All it takes is a voting plan and the encouragement of democracy pushers like Couric and the Mean Girls cast.