Morfydd Clark Loves Scaring People, But Don't Scare Her Back
The Saint Maud star and BAFTA Rising Star nominee on why she loves being in scary films, but not watching them.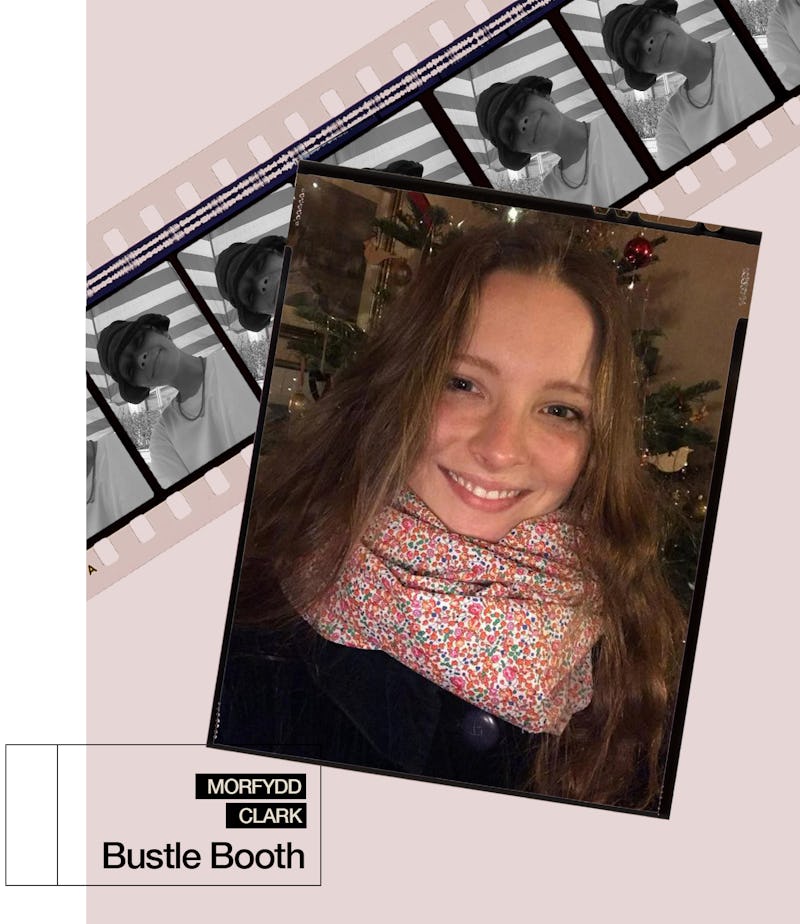 Morfydd Clark still can't quite understand how she's gotten to where she is. Despite her rising success and a future that looks bright, the disbelief is still strong. "It's just nuts, really, really nuts," she tells me. But while this level of imposter syndrome is still something she's working on, Clark admits that for her, it feels relatively healthy to be approaching things this way: "It still feels very very strange, but I think that an element of imposter syndrome is kind of sane when something like this [her growing success and EE BAFTA Rising Star nomination] is happening."
Speaking of that nomination, it sounds as though Clark couldn't believe her luck when she got the nod alongside her talented peers. "It was when I saw the other nominees when it really sunk it. I was looking at them and thought 'yeah you really deserve this, I can't believe people think I deserve this too.'"
But when watching Clark on screen, I have to disagree with her entirely. Her work on thriller-cum-horror hit Saint Maud was nothing short of genius, and one of the key reasons she absolutely deserves her nomination.
The 2019 psychological horror, her biggest project to date (of many across stage, TV, and film), was perhaps an odd choice for someone who is frightened of scary films. Ironically, she says she actually "had no idea I was in a horror film" at the time. But that now she knows the movie has terrified audiences across the country, she says "to scare people has been pleasure I didn't know I would enjoy."
Clark's next project is sure to propel her to new heights. She's currently shooting in New Zealand for an TV adaptation of Lord Of The Rings, made by Amazon. She is rumoured to be playing a young Galadriel, the character portrayed by Cate Blanchett in the films. Although she can reveal little about her role or the series as a whole, she does admit that being in New Zealand right now is pretty much a dream come true.
"I was such an obsessed adolescent fan of Lord Of The Rings, [that New Zealand] has been a bucket list place all my life," she tells me. "So to find myself here — and particularly this year — is just bizarre. But it's so magical and incredibly inspiring here. The land especially; it bubbles, it moves, it's huge, it's lush but then it's baron and vast all at once... it's just a very welcoming, warm country to be a visitor in."
The 31-year-old has already worked with some incredible names, from Sally Hawkins to Maisie Williams, Dev Patel to Rhys Ifans (she proclaims her fellow Welsh actor is "just so kind and so wonderful," and often bought her chips during their down time when working together). Next on her list? She'd love to act alongside Rosamund Pike, who she says she's admired for years now. "I am quite obsessed. She was in this period drama when I was younger and she had a pixie cut hairstyle. I remember being quite fascinated and enamoured by her, and that has never left me."
It sounds as though Clark has toyed with the idea of different career paths, however. She tells me if she was not an actor, she could well have gone into the health service like her family (who she is very clearly incredibly inspired by), namely working as a therapist or a midwife. "I love babies," she says dotingly. "Midwives have to facilitate an amazing and wonderful yet also terrifying time for people and I feel like lots of actors would be good at that," she adds. Right now however, it's looking as if her path is firmly set.
Get to know more about Morfydd Clark in her Bustle Booth below.
In The Bustle Booth
What's your coffee order?
Strong and milky tea.
What are the saved weather locations on your phone?
Cardiff, Llangollen, London, Auckland.
What's your sign?
Aries.
What was your favourite cartoon as a kid?
Beauty And The Beast, which didn't set me up very well romantically.
What's one movie or TV show you're currently obsessed with?
Black sails. About pirates in Nassau. With the brothel and the women who work there as one of the central story lines.
Who is your celeb idol?
Lucy Lawless.
If you had to be on a reality TV show, what would it be?
The Great Pottery Throw Down; I've only done one class though, so aiming quite high.
Go-to karaoke song?
At the moment We Belong by Pat Benatar.
What's something that's inspiring you lately?
Tayce on Ru Paul's Drag Race UK.
What is something you would want people to say about you?
That I'm punctual, but it will never happen.
Public voting for the EE Rising Star Award is now open at ee.co.uk/BAFTA and the winner will be announced at the EE British Academy Film Awards on Sunday April 11, 2021.