Naomi Osaka's Message To Fans After Her French Open Withdrawal Is Full Of Thanks
The tennis star left the tournament to prioritize her mental health.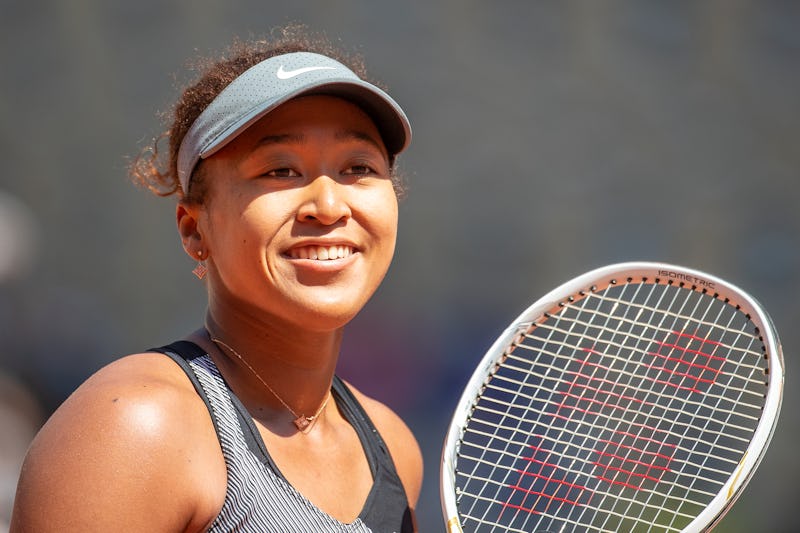 Tim Clayton - Corbis/Corbis Sport/Getty Images
Following her decision to withdraw from the French Open, Naomi Osaka shared a message for fans on her Instagram story on Saturday, June 6, thanking them for all the love and support as she prioritizes her mental health. The tennis champion had announced prior to the first round of the tournament that she wouldn't participate in post-match press conferences, which she said are detrimental to athletic performance and mental health. The Grand Slam tournaments then fined Osaka $15,000 after she skipped her May 30 interviews and threatened further consequences, including expelling her from the competition, prompting her to leave on her own terms.
Osaka's decision was celebrated by many fans online, who applauded the tennis player for putting her well-being above the tournament, insisting on better boundaries in her workplace, and destigmatizing mental health struggles. The four-time Grand Slam champion took note of the support on her Instagram story, writing: "Just want to thank you for all the love. Haven't been on my phone much but I wanted to hop on here and tell you all that I really appreciate it."
Last week, Osaka shared a heartfelt message on Instagram after her French Open withdrawal, writing that the decision was "the best thing for the tournament, the other players, and [her] well-being." The current No. 2 ranked player went on to explain that while the timing was not ideal, she would never trivialize mental health. "The truth is that I have suffered long bouts of depression since the US Open in 2018 and I have had a really hard time coping with that," she wrote in her post. "Anyone that knows me knows I'm introverted, and anyone that has seen me at the tournament will notice that I'm often wearing headphones as that helps dull my social anxiety."
Many of Osaka's fellow athletes and several celebrities spoke out in support of the tennis player. Serena Williams addressed the withdrawal during a post-match press conference, saying, "I could give her a hug because I know what it's like" and "I've been in those positions," according to CNN. Venus Williams also commented on Osaka's Instagram post with a supportive message, writing, "So proud of you. Take care of yourself and see you back winning soon!"
On Thursday, June 3, Will Smith posted a supportive message for the tennis player on his Instagram, writing, "I am with you." P!nk tweeted about the withdrawal, saying that she's "proud of Naomi Osaka for putting her mental health, her well being above everything" and "What do we have if we don't have our health?"
The reigning U.S. Open champion has not yet revealed when she intends to return to competition, having already withdrawn from a grass-court competition in Berlin on June 14, according to Al Jazeera. It's unclear whether or not Osaka will be back on the court by Wimbledon or the Tokyo Olympics, but for now, it seems most fans just want to see the tennis champion take care of herself.