Bachelorette Fans Think Nayte's Hometown Date Was A Red Flag
"Getting into a relationship without knowing how to express your love for someone? Been there, done that."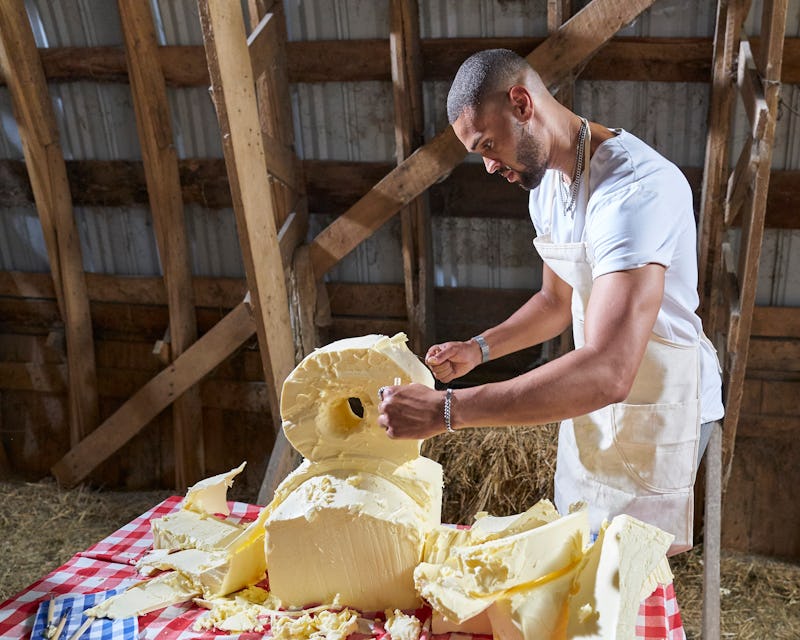 Between Katie Thurston's Aunt Lindsay and Peter Weber's mom Barb, fans have seen their fair share of tough parents on The Bachelor and Bachelorette. And in the Nov. 30 episode of Michelle Young's season, Nayte Olukoya's parents joined the ranks.
Though Nayte and Michelle have arguably had the strongest relationship on the season, during his hometown date, his parents expressed apprehension about his readiness to propose. They're not the first to voice skepticism: The Bachelor/ette process is unorthodox to say the least, so it's understandable that contestants' friends and family have been dubious about their loved ones embarking on such a quick and convoluted path to engagement.
But with Nayte specifically, his parents were concerned because he'd never brought a girlfriend home before or discussed any of his past relationships with them. His stepdad, in particular, made a cogent point: just because Nayte is feeling like he's in love for the first time doesn't necessarily mean he's ready to take a major step like getting engaged. There is a difference between love and marriage, he explained — one is a feeling and one is a commitment.
Given that Nayte said he'd never talked about his feelings or emotions with his parents — he admitted that the date was the first time he'd told his stepdad he loved him — some fans saw it as a red flag and agreed that he may not be emotionally ready for an engagement.
Others seemed to think that Nayte's parents weren't being supportive enough.
While some were happy to see they were approaching the relationship pragmatically.
Ultimately, Nayte did get a rose,and advanced to the final three, but only time will tell if he can expose his emotional side and find that balance between love and commitment.