18 Nessa From Gavin & Stacey Quotes That Are Bang Tidy & Funny AF
Barry Island's best-known arcade worker has a very special brand of savagery.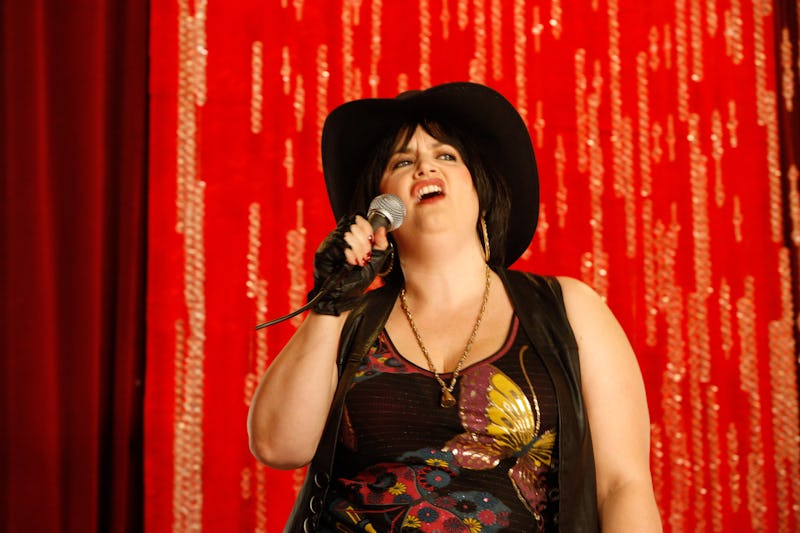 Comic Relief/Getty Images Entertainment/Getty Images
There are a small number of TV shows that have done such an epic job in creating memorable characters and catchphrases that they actually end up becoming common vernacular. Gavin and Stacey is one such show. I mean, am I the only one who takes every opportunity to exclaim, "Oh my christ!"? I think not. I mean, we all see some of our own families and friends in the Wests and the Shipmans, right? And although Nessa may not be a title character, there's no denying she had some of the best lines in the whole show. Ruth Jones' fictional anti-heroine is outrageous and straight to the point. I won't lie to you, we could do with Nessa's unique brand of savagery right now.
With three seasons and a couple of explosive Christmas specials under its belt, the show is one you can revisit again and again. Fans proved the love is still strong when, after a nine year break, 18.5 million people tuned in to the Christmas special in 2019. Some speculated whether it was a sign that Ruth Jones and James Corden would be joining forces once again to give fans the season four they've been dying to see. However, as Corden is settled stateside and Jones has resumed her post in Cardiff as a true Welsh icon, it isn't looking likely.
So, if you need another nudge to watch Gavin and Stacey all over again here are some of Nessa's best comebacks. Tidy.
This article was originally published on