Netflix's New To All The Boys Series Will Focus On Kitty, The True Star Of The Films
Author Jenny Han is creating a spinoff series starring Anna Cathcart.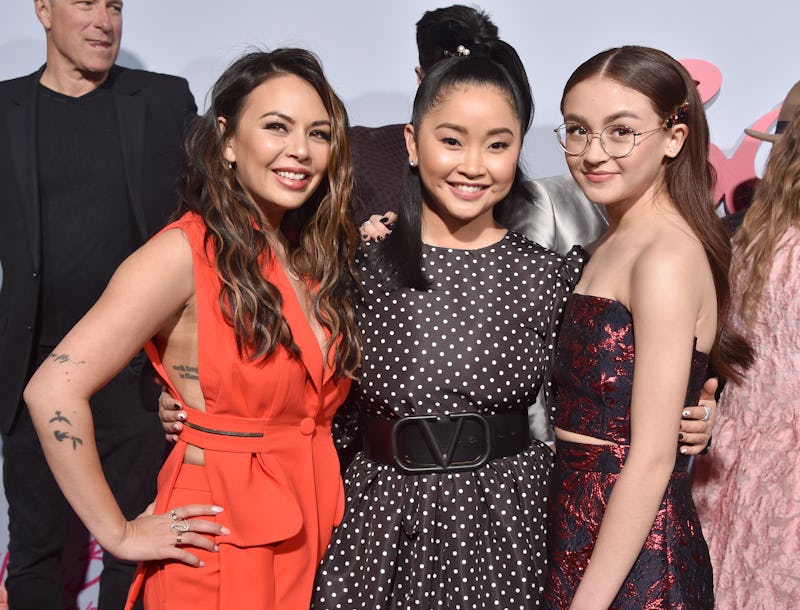 Gregg DeGuire/FilmMagic/Getty Images
Now that Lara Jean is (hopefully) living happily ever after with Peter Kavinsky, it's Kitty Song Covey's turn to live life and find love. As reported by Deadline on Wednesday, March 31, Netflix is developing a To All the Boys spinoff series centering on Lara Jean's loyal yet mischievous little sister, Kitty, with Anna Cathcart set to reprise her role from the film trilogy.
According to the outlet, the series will see Kitty go on her own quest to find true love after playing a pivotal role in Lara Jean's journey. The half-hour comedy series currently remains untitled and is still in early development, meaning that Netflix has not officially announced it. Jenny Han, the author of the original To All the Boys book trilogy that inspired the hit Netflix films, is the creator, writer, and executive producer of the developing series. She is currently co-writing the pilot episode with fellow young adult author Siobhan Vivian.
No casting details have been announced aside from Cathcart, including whether fans will see the return of Lana Condor and Noah Centineo as Lara Jean and Peter. However, Kitty is more than capable of holding her own. Kitty set the entire film series in motion by finding the letters that Lara Jean wrote to her crushes in middle school and secretly sending them out, eventually becoming responsible for her sister's connection with Peter. In the second and third films, she grew into a witty and spunky teenager, even getting into her first long-distance relationship with a boy from Seoul — before dumping him over text, of course.
Fans have been clamoring for more To All the Boys since the final film, To All the Boys: Always and Forever, was released in February 2021. While there's currently no fourth movie planned, the stars have made it clear they'd be up for one. In February 2020, Centineo told Variety that he would return for a fourth movie as long as Han wrote the book. Han quote-tweeted the article with a "thinking cap" emoji, exciting Condor, who replied, "Slow claps all around." However, Han eventually deleted the tweet, all but deflating fans' hopes.
Despite the speculation, Han has made it clear that she sees the third film as a "completion" of Lara Jean's story and is satisfied with the current ending, making the spinoff series a perfect compromise. "I think it's got all the beauty and pain of growing up and all those milestones we get to see happen in the third movie," she told Entertainment Tonight. Now, it's Kitty's time to experience those special moments.