See All Of The Oscars' Best Original Song Performances
In case you missed them on the ABC pre-show.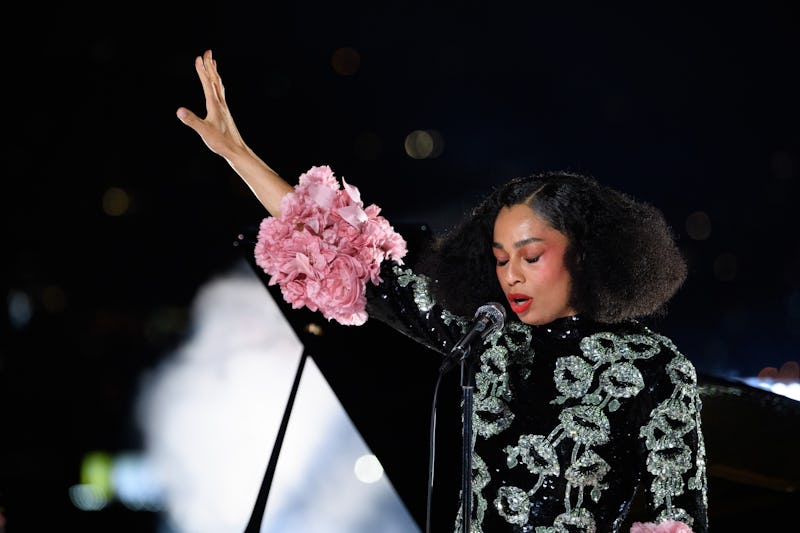 Handout/Getty Images Entertainment/Getty Images
This year's Oscars were unlike every other in many ways, but one of the most notable is that all of the performances of the Best Original Song nominations were slotted into ABC's pre-show instead of the live ceremony. It was a loss for a show that often needs a bit of breaking up between handing out gold statuettes, but a win for viewers in that the performances came with plenty of stunning views.
By breaking the performances out from the main event, the Oscars producers hoped to cut down on the runtime of the show (which tends to go past its scheduled three hours more often than not). Plus, it allowed time to give the songs their full due, making each one feel special in its own way. Four of the five performances were pre-taped, taking advantage of locations as scenic as the sunset-lit Academy Museum of Motion Pictures in Los Angeles and, of course, Husavik, Iceland, where Molly Sanden's performance of Eurovision's "Husavik" was shot. Each song captured the energy of the film it was written for and channeled it into fabulous performances.
But if you only managed to drop in for the main Oscars events, see what you missed below.
Molly Sanden, "Husavik" from Eurovision Song Contest: The Story of Fire Saga
Celeste, "Hear My Voice" from The Trial of the Chicago 7
Leslie Odom, Jr., "Speak Now" from One Night in Miami
ABC's Oscars page hasn't posted the performances for the remaining two songs, but you can listen to both here:
H.E.R., "Fight For You" from Judas and the Black Messiah
Laura Pausini, "lo sì" from The Life Ahead