Paris Hilton Said The Media's Reaction To Her 2004 Sex Tape Gave Her PTSD
"I would be in tears every single day ... I felt like my life was over."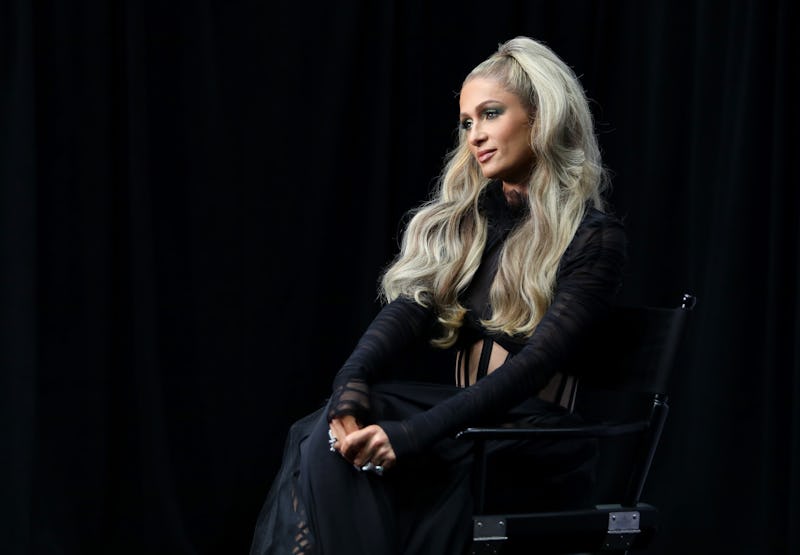 Jerritt Clark/Getty Images Entertainment/Getty Images
Lately, the public has had to reckon with how society and the media has treated young women in the past two decades, given how the scars from 2000s tabloid culture are still lingering. Paris Hilton now says the leak of her infamous sex tape gave her long-term trauma and PTSD, which she still struggles with to this day, partly due to the media sensation surrounding it.
In a new interview with Vanity Fair's podcast Inside the Hive, Hilton opened up about her sex tape with ex-boyfriend Rick Salomon, saying she was "humiliated" by its release, which she did not authorize. "It was a private experience between two people," she said. "You love someone, you trust someone and to have your trust betrayed like that and for the whole world to be watching and laughing … it was even more hurtful to me to have these people think that I did this on purpose. That killed me."
Hilton shared that talking about the tape today "still gives me post-traumatic stress disorder," attributing it to how much hatred and criticism she received after the leak, especially in the press. "It's always there in the back of my mind," she said. "When it happened, people were so mean about it to me. The way that I was spoken about on nightly talk shows and the media, to see things with my family was just heartbreaking. I would be in tears every single day, I didn't want to leave my house, I felt like my life was over."
Hilton and Salomon's video was filmed in 2001 and leaked in 2004, while the heiress was starring on The Simple Life. Hilton stated that she did not approve the release of the sex tape, filing a $30 million lawsuit against an internet company that she said illegally distributed the video. Salomon later sued the Hilton family for claiming that he took advantage of a then-20-year-old Hilton. After selling and profiting off the video, Hilton counter-sued him for the release of the tape. The two later settled out of court in 2005.
This is not the first time that Hilton has spoken about how the sex tape affected her. In her 2020 YouTube documentary This Is Paris, the heiress said she felt pressured into filming the sex tape. "I just remember him pulling out the camera, and he was kind of pressuring me into it," she said. "It was like being electronically raped." She went on to explain that the public reaction to an unauthorized sex tape would be much different today. "That was a private moment with a teenage girl not in her right headspace," she said. "But everyone was watching it and laughing, like it's something funny. If that happened today, it would not be the same story at all."