Darius Danesh's Family Speaks Out After Singer's Cause Of Death Is Revealed
"We would like to thank everyone for their love and kindness."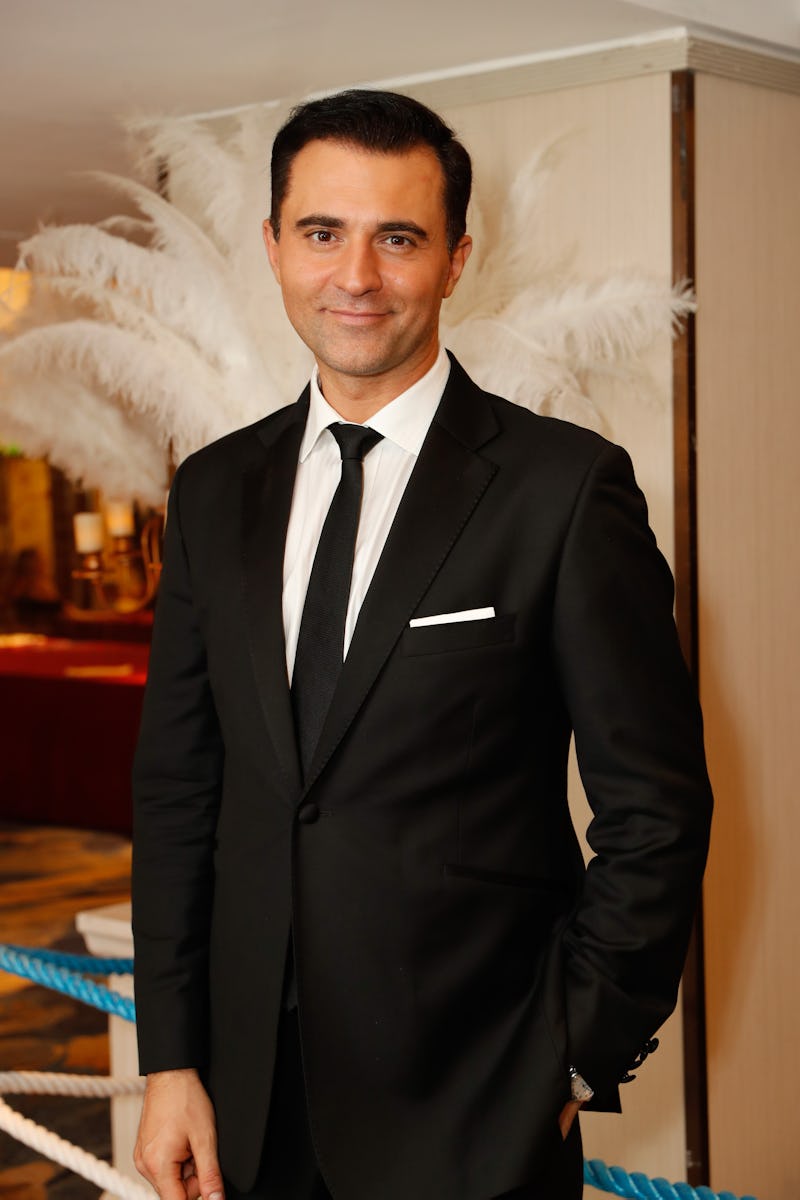 Getty Images/David M. Benett
Former Pop Idol contestant and celebrated West End star Darius Campbell Danesh, 41, was found dead in his U.S. home in Minnesota on August 11. "It is with great sadness that we announce the passing of Darius Campbell Danesh," his family said in a statement released at the time. "The local police department have confirmed that there were no signs of intent or suspicious circumstances. The cause of his sudden death is unknown, at this stage, while medical examinations continue." The statement concluded: "We ask that you kindly respect our wishes for privacy at this time whilst we come to terms with the tragic loss of our son and brother."
Now, Danesh's family has spoken out once more, following the reveal of the singer's cause of death. The Southern Minnesota Regional Medical Examiner's Office has confirmed that Danesh died from "inhalation of chloroethane." The topical anaesthetic, also referred to as ethyl chloride, is typically used for injections and minor surgery. It can be found in other petrol additives, pharmaceuticals, plastics and dyes. Chloroethane is also a recreational inhalant drug.
In response to the autopsy report, Danesh's family released a statement, explaining the singer was dealing with chronic pain from an old injury. "The results of medical examinations have confirmed that Darius's death was an accident caused by chloroethane, which is used to treat pain, and that tragically lead to respiratory arrest," the statement read. "Darius was suffering from chronic neck pain following a car accident in 2010. We would like to thank everyone for their love and kindness, and ask that the family's privacy is maintained during this difficult time."
Danesh previously opened up to Hello! magazine about the car crash in Spain, which resulted in him breaking his neck. He was quoted as telling the publication that he felt like " the luckiest man alive" having survived the accident.
The beloved singer, who hailed from Glasgow, Scotland, became a household name when he auditioned for ITV's Popstars in 2001. He delivered a unique and memorable take on Britney Spears' hit song "Hit Me Baby One More Time."
He returned to our screens a year later, this time without his ponytail, to audition for Pop Idol. The performer enjoyed great success throughout the series, making it through to the final. The show was eventually won by Will Young, with Gareth Gates coming in second place, but Danesh landed his own record deal soon after.
The singer celebrated his first number one single in July 2002 with his self-penned track "Colourblind," and his debut album Dive In reached the UK top ten. Danesh then went on to forge a career for himself in the West End, earning great acclaim for his portrayal of Billy Flynn in Chicago.
Danesh, who has lived in the U.S. for many years, married Canadian actor Natasha Henstridge in 2011 in Santa Barbara, California. The couple filed for divorce in 2013, and the proceedings were finalised in 2018.
In a now-deleted Instagram post, Henstridge shared a series of pictures of herself and Danesh. She captioned the tribute: "'I have found the paradox that if you love until it hurts there can be no more hurt — only more love,' Mother Theresa. There are no words Darius… only love, love, love. Forever Janam."
Danesh's close friends and former co-workers have also showed their respect, posting sweet tributes in his honour. Music mogul Simon Cowell, who famously judged the Pop Idol competition, remembered the singer's gravitating personality. "I first saw Darius on television over 20 years ago and I got to know him really well," he said, in a statement given to the PA News Agency.
"He was charismatic, funny, and just a great person to be with. His passing, for someone so young, is an absolute tragedy and my heart goes out to his family and friends."
Hollywood actor and fellow Scotsman Gerard Butler, who was pictured hanging out in California with Danesh just a few weeks ago, has since shared his own poignant tribute. Taking to Instagram, he wrote: "I am devastated by the sudden passing of my dear friend Darius, a true brother in arms... He was always armed with a smile, a booming voice, and a genuinely warm embrace that few could resist-nor would they want to."
Highlighting their close bond, he remarked: "Darius' undying commitment to being of service to individuals — his family, his friends (none more so than me), and to the world at large, made him the perfect friend."
Meanwhile, singer Gareth Gates, who grew close to Danesh during their time on Pop Idol, took to Instagram to post a moving message. "I'm heartbroken. Darius took me under his wing during our time in Pop Idol. Like a big brother; always looking out for me and, for that, I thank you, my friend," he wrote. "I will miss our chats. He was one of the most beautiful, intelligent, and gentle souls I was lucky enough to know. A soul that lit up every room. Goodbye, my friend. Forever in my heart."
Echoing a similar sentiment, fellow contestant Zoe Birkett wrote: "Still processing the news of Darius' passing. He was like a big brother to all of us in Pop Idol. I'll always remember his wonderful warm tall hugs and his words of wisdom in any situation, with that rich deep Scottish accent that soothed your soul."
Will Young, the winner of Danesh's season of Pop Idol, later posted his own tribute on Instagram. He wrote: "For the past few days, my thoughts have been with Darius' family and will continue to be so. I found this picture a while ago taken during Pop Idol. If there was ever an example of not giving up on your dreams, then Darius is top of the pile. Driven, courageous, and gentle. My love goes to his family at this time."
Following the announcement of Danesh's passing, fans and admirers took to Twitter to share their thoughts. One commenter tweeted: "I always liked him. Never forget, he went on national TV and said he was going to be a multi-platinum selling artist before he was 35, became a laughing stock, and then went and f*cking did it."
Another fan remarked: "Darius was such a huge figure for that early '00s wave of reality TV and characters coming out of it. Us Pop Idol fans will never forget the 'Hit Me Baby One More Time' clip, but 'Colourblind' was such a bop. He always seemed so suave and talented. This is just too sad."
️
This article was originally published on