What To Know About Real Housewives Of Dubai Star Lesa Milan
Meet one of Dubai's busiest entrepreneurs.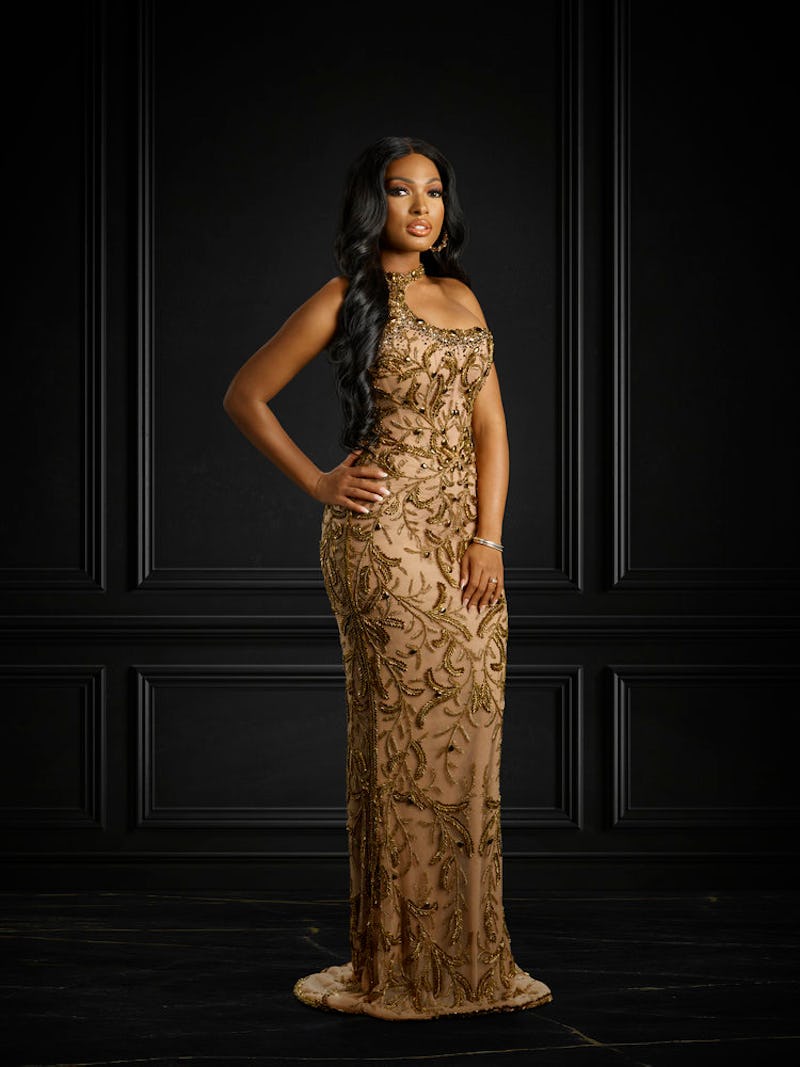 Chris Haston/Bravo
On June 1, Bravo unveiled yet another location in their Housewives dynasty. Get ready to travel to one of the glitziest locations the world has to offer with Real Housewives of Dubai. It's the 11th city in the Bravo franchise, and this time, the United Arab Emirates ushers in another iteration of extreme lavishness and luxury. At the center of the jaw-dropping glamour is, of course, the cast, which includes entrepreneur Lesa Milan. According to her official website, Milan is a multihyphenate talent, boasting skills in fashion design, business, and television.
What Does Lesa Milan Do?
Milan has several irons in the fire at any given moment. Along with her Real Housewives duties, she's the founder of the youth educational brand My Little Makers, which creates toys, books, and media specifically designed for young children. In addition to handling her children-centric brand, she's also the founder and chief designer for her maternity fashion brand, Mina Roe. According to her personal site, her Mina Roe brand has been worn by such mothers as Beyoncé, Serena Williams, Katy Perry, and Gigi Hadid. The official Mina Roe website describes itself as a luxury brand for moms all over the world. "We believe, staying true to your personal style shouldn't stop when you decide to start a family," the website states. "So we've created a sustainable line to help you stay effortlessly chic all 40 weeks (and beyond)."
Lesa Milan's Instagram And Other Socials Are Very Active
On her personal site, Milan boasts what she refers to as "an organic social media following," which is evidenced by her over 100,000 followers on Instagram. Her feed is rife with glamour shots, showing off jewelry, cars, fashion, and family. In fact, her feed is teeming with pictures of her husband and three sons, Maximilian, Sebastian, and Kristian, whom she describes as "where her life begins." Her grid is full of photos showing off her sons in matching pajamas, selfies with her husband, and amusingly, the entire family's Black Panther-themed Halloween costumes. She also hosts her own personal blog, which delves into topics like food, fitness, beauty, and business, in addition to offering advice for motherhood as well as relationships.
Who Is Lesa Milan's Husband?
Milan's husband, Richard Hall, is plastered across her Instagram. In a birthday tribute, she describes him as "the most incredible man on the planet!" She also writes, "We are so blessed to have you in our lives and we love you with all our hearts." Hall is a Dubai-based entrepreneur who specializes in value-based sales training to educate companies on how acquire new customers, per Gulf News.
It's unclear how long the duo has been together, but it's worth noting that in 2020 Milan posted a photo of the two of them smooching and referred to Hall as her boyfriend in the caption. Unless her words are playful, one can assume that the couple may have only recently tied the knot.