Everything To Know About Record of Ragnarok Season 2
There's plenty of story left to mine.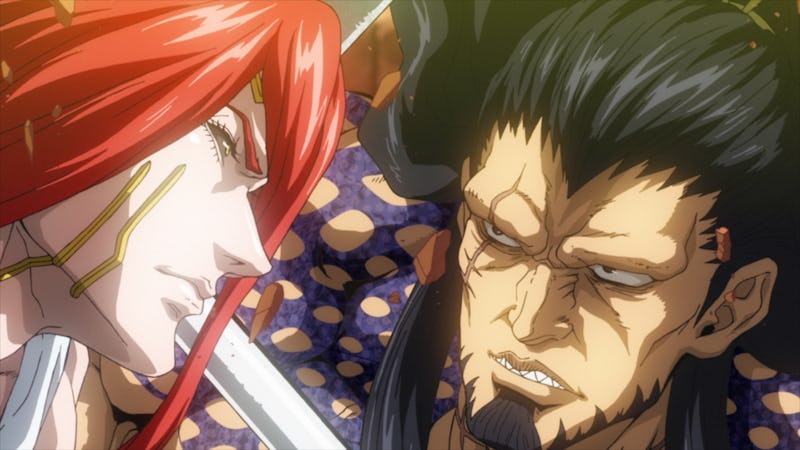 Record of Ragnarok | Courtesy of Netflix
The latest in Netflix's anime projects is Record of Ragnarok, an adaptation of the popular Japanese manga by the same name (it's also known as Shuumatsu No Valkyrie), which tells the story of a deadly battle between gods and men. After a council of gods decides to wipe out all of humanity, a Valkyrie named Brunhilde argues that humans be given a chance to prove they are worth saving, proposing a tournament between 13 of the most skilled warriors in human history and 13 immensely powerful gods over the fate of humankind. To even the odds, the humans are allowed the assistance of Valkyries, who can transform themselves into weapons best suited to each of the human's strengths. If the humans can win seven of the battles, the gods won't smite them out of existence.
The Record of Ragnarok manga was written by Shinya Umemura and Takumi Fukui and was illustrated by the mangaka group Ajichika, and has been published in Monthly Comic Zenon since 2017. Since then, it has been compiled into 10 volumes, and also recently received a spin-off series.
Although Netflix hasn't yet indicated whether Record of Ragnarok will get a Season 2, it's certainly possible — and as the manga is ongoing, there's plenty of story material left to mine. The streamer also announced earlier this year that it plans to release 40 new anime titles in 2021, nearly double the number of anime projects it released in 2020, which shows Netflix's continuing commitment to growing its library of original anime series and movies. Good news for all the Record of Ragnarok fans, hopefully!
Season 1 of Record of Ragnarok will be released globally on Thursday, June 17. We'll update this post as we hear more about a potential Season 2.