RHOSLC's Jen Shah Has Spoken Out For The First Time Since Her Arrest
The "Free Jen" campaign has begun.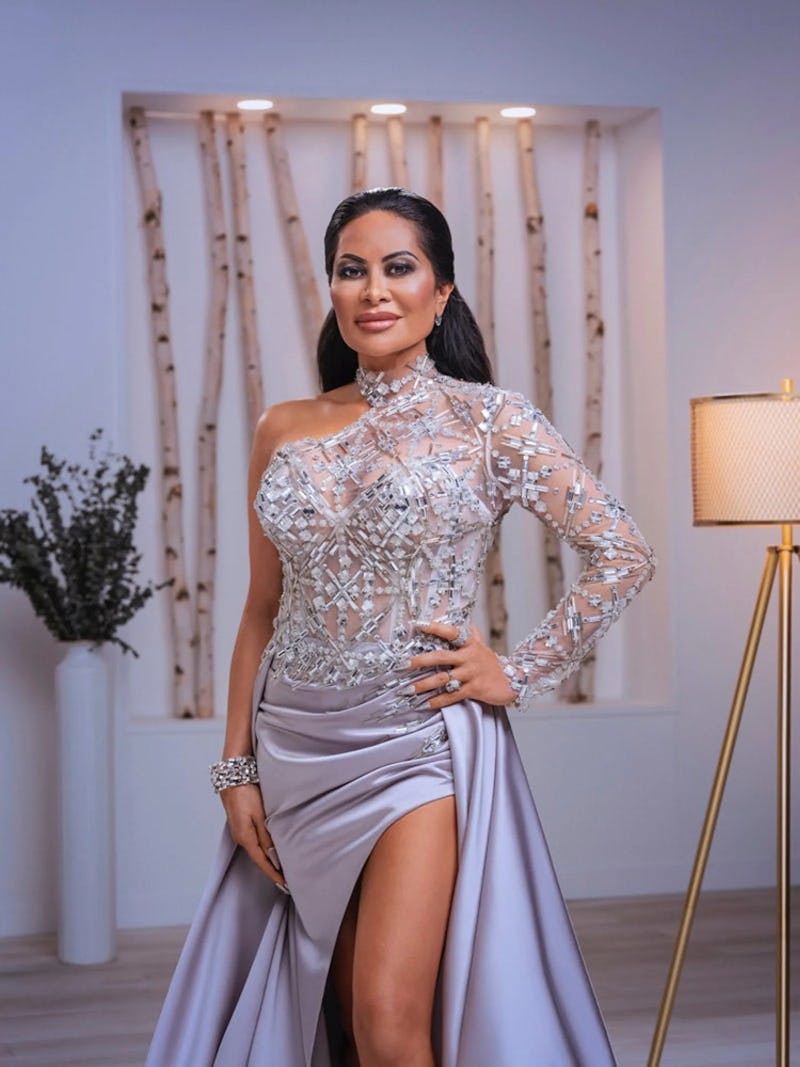 Chad Kirkland/Bravo
The campaign to "Free Jen" has begun. The Real Housewives of Salt Lake City star Jen Shah has spoken out for the first time since her March 30 arrest on federal charges of conspiracy to commit wire fraud and money laundering. Her assistant Stuart Smith, who was also featured on the Bravo show, was arrested on the same charges.
On Saturday, April 3, Shah responded to the headlines on her Instagram Story, re-posting a "Free Jen" meme from a Bravo fan account. "Thank you for being loyal, believing in me and not believing the hype," she wrote. "This journey has showed me who my true friends are. All my love," she concluded, hashtagging #ShahSquad, her self-made name for her fans and (many) assistants on the show.
The Justice Department alleges that Shah and her "first assistant" Smith led a telemarketing scam by providing lead lists of names, many of whom were elderly and illiterate people, to sales teams and companies, who would target those vulnerable customers by selling them "essentially non-existent" services. In a court hearing on April 2, Jen and Stuart pleaded not guilty to both charges.
According to NBC News, Shah can stay on continued release from jail as long as she signs a $1 million personal recognizance bond, secured by $250,000 in either cash or property, and gets the signatures of two other "financially responsible" people. No word on whether Jen will try to get one of her RHOSLC co-stars to co-sign her.
None of Shah's castmates, including (former?) best friend Heather Gay, rival Mary Cosby, Lisa Barlow, Whitney Rose, and Meredith Marks, have commented on her arrest publicly. According to Page Six, however, Heather reportedly broke her silence privately. Writer Evan Ross Katz shared an alleged Instagram DM from Heather on Twitter, in which she wrote "I AM SHOOKETH" about her co-star's arrest. The tweet has since been deleted.
Thankfully, fans might see their reactions in real time on RHOSLC Season 2, as Shah was filming the show right before her arrest. According to Variety, the entire cast was on the way to Vail, Colorado, for a cast trip when Jen asked their bus to pull over, saying that her husband Sharieff was in the hospital. Minutes after she left, federal law enforcement "swarmed production" looking for her. The outlet couldn't confirm whether officers had asked production to stop filming, but TMZ confirmed that Shah's arrest wasn't captured by Bravo cameras.