Is Ryan J. Vallee From Web of Make Believe Still In Prison?
The cyberstalker from the new Netflix doc pleaded guilty to "sextortion."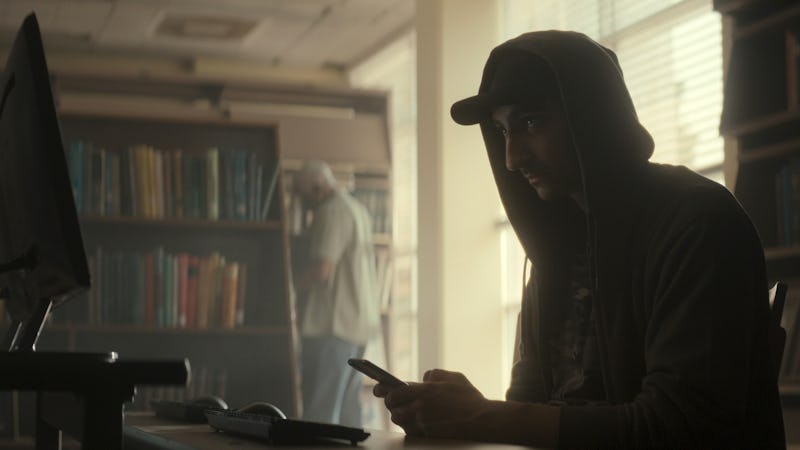 Netflix
Take a trip to the darkest depths of the internet with Netflix's latest docuseries. Set to debut on June 15, Web of Make Believe: Death, Lies and the Internet is the streaming service's latest attempt at chronicling some of the internet's most infamous stories. The six-part series is a disturbing peek behind the dark curtains of the web, exploring the worst-case scenarios for internet behavior, including stalking, swatting, and misinformation. Because the anthology focuses on the internet's seedy underbelly, it's no surprise that Episode 4 touches on the case of Ryan J. Vallee.
In August 2016, New Hampshire resident Ryan J. Vallee pleaded guilty to what would become known as "sextortion" after being charged with interstate threats, computer hacking with the intent to steal and/or extort, aggravated identity theft, and cyberstalking. From 2011 to March 2016, Vallee had targeted teenage women — many of whom he knew personally — and coerced them into providing him with sexually explicit photographs. Vallee admitted he used the aliases "Seth Williams" and "James McRow" when carrying out his hacking and extortion activities.
Vallee used a variety of techniques in his years-long extortion schemes. He would hack into the social media and email accounts of his victims. Once he was in control of their accounts, Vallee would lock the owners out and vandalize their accounts while posing as the original user. On one occasion, Vallee hacked into a victim's Amazon account and used their payment information and shipping address to send sex toys to the victim's home. Vallee also admitted to obtaining sexually explicit photos of victims and their friends, only to later distribute those images back to the victims' families and acquaintances. He even went as far as creating fake Facebook pages of his victims to post their explicit photos.
There were instances where Vallee attempted to build trust before soliciting pictures from his victims, but Vallee's strategies often included outright threats. He would use anonymous messaging services to threaten victims unless they sent him sexually explicit photographs of themselves. When the victims didn't comply with his demands, he said he would escalate his threats of inflicting more harm.
Per the Laconia Daily Sun in New Hampshire, Vallee's defense team argued that his autism spectrum diagnosis and limited communication skills should be considered before sentencing. Vallee ultimately pleaded guilty to a total of 31 counts, and the then 23-year-old was sentenced to eight years in federal prison in 2017. However, the inmate records on the Federal Bureau of Prisons website reveal that Ryan J. Vallee was released from his facility on January 20, 2022. The reasons behind his release or details surrounding where Vallee is today have not been reported or released to the public.