Sanditon Season 2 Finally Has A UK Air Date
Here's everything you need to know about the upcoming series.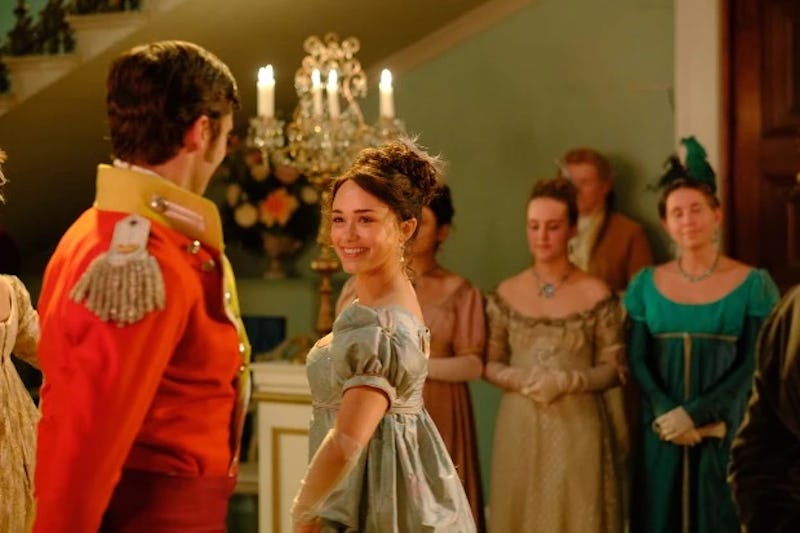 ITV/Red Planet
Sanditon fans rejoice, because the hit drama is finally back for Season 2. After first airing back in 2019, the series was initially cancelled. However, following a fierce fan campaign for its renewal, it was announced in May 2021 that Sanditon was back for not one more series, but two. Keen to learn more about the show's second chapter? Here's everything to know about Sanditon Season 2.
Sanditon Series 2 Release Date
In the U.S., Season 2 premiered on PBS back in March 2022. Across the pond in the UK, the new series is currently available to stream on Britbox and will begin airing on ITV on Friday, July 22.
Sanditon Season 2 Cast
Sadly, there are several cast members who will not be appearing in new episodes. These include Charlotte's love interest Sidney, who will not be making a comeback, as Theo James announced he would not be taking part in seasons two or three. "Although I relished playing Sidney, for me, I've always maintained that his journey concluded as I wanted it to," he said in a statement. "The broken fairy-tale-like ending between Charlotte and Sidney is different, unique and so interesting to me and I wish the cast and crew every success with future series."
The list of characters not returning also grew when it was announced that actors Mark Stanley and Leo Suter (who played Lord Babington and James Stringer respectively) would also not be back on our screens.
The announcement was confirmed by a rep for the show, who explained: "Due to several reasons including scheduling conflicts, neither Mark Stanley nor Leo Suter will be returning to the next season of Sanditon. We are extremely grateful to Mark and Leo and wish these two talented actors the very best for the future."
But fear not, there are two new men on call to pursue our Ms. Heywood and to introduce some new energy into the show: Ben Lloyd-Hughes as Alexander Colbourne, and Tom Weston-Jones as Colonel Francis Lennox, both of whom are sweet on her.
Also joining are Rosie Graham (of Outlander fame), who will play Charlotte's sister Alison Heywood, as well as Alexander Vlahos (Merlin) as artist Charles Lockhart, and Frank Blake (Normal People) as Captain Declan Fraser.
Per Radio Times, Rose Williams and Anne Reid both returned to the new series, alongside several other cast members, including Kris Marshall, Crystal Clarke, and Kate Ashfield.
Sanditon Series 2 Plot
The official synopsis of the second series teases "an intricate tapestry of compelling stories full of intrigue, excitement, and romance," and reveals that Charlotte returns to Sanditon nine months on from the last series' finale — and it sounds as though there's plenty of excitement and romance in store for her.
New arrival Alexander Colbourne will take up residence at Heyrick Park with his daughter, Leo Colbourne (Flora Mitchell), and niece, Augustus Markham (Eloise Webb). It has been revealed that Charlotte will take up the position of governess in their house. As the close proximity "brings her into conflict with Alexander Colbourne," will spark fly?
Elsewhere, Alison Heywood (Rosie Graham) will be appearing as Charlotte's "spirited younger sister" who will be swept up in her own romantic trysts. And of course, we can't forget Tom Parker (Kris Marshall), who faces challenges in the new season as he tries to rebuild Sandition. Georgiana Lambe (Crystal Clarke), turning 21, will also find herself "get up to mischief in the name of love" in a bid to forge her own identity, including more than one bump in with the enigmatic Charles Lockhart (Alexander Vlahos).
Sanditon Series 2 Trailer
The first Sanditon Season 2 trailer was unveiled in March 2021, giving fans their first glimpse of the new series.
This article was originally published on