15 Shows Like Umbrella Academy To Watch After Season 2
From an acclaimed HBO drama to another superhero show starring Robert Sheehan.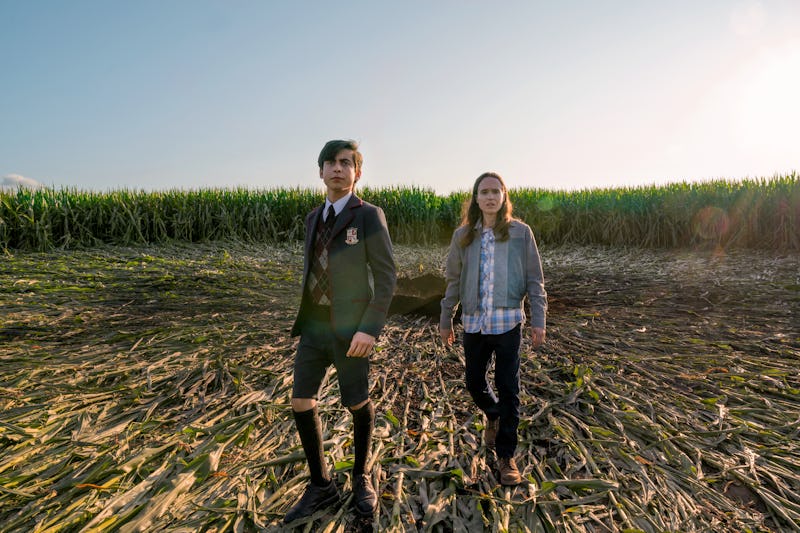 CHRISTOS KALOHORIDIS/NETFLIX
Netflix's The Umbrella Academy has a special sort of weird that makes it difficult to compare to anything. Where else could you find a talking chimpanzee, a man with an ape body, and epic dance breaks all rolled into one tale of a dysfunctional superhero family? Still, there are a number of shows like Umbrella Academy to add to your watchlist after you marathon your way through the newly released second season.
The series is based on the comics of the same name created by My Chemical Romance's Gerard Way. And certainly, shows based on comics aren't new to the television lineup. There has been lighter fare, like the CW's short-lived Riverdale spinoff Katy Keene, but also plenty of projects in line with Umbrella Academy's darker tone. Netflix has yet to announce whether or not Umbrella Academy will return for Season 3, though it's a safe bet: it's reportedly one of the streaming service's most popular shows, and Way is planning to write eight graphic novels the series can pull from (he's released three so far).
In the meantime, here are 15 shows to help you get your Umbrella Academy fix, from the critically lauded Watchmen to the action-packed Black Lightning.