SNL Cast Members Appear To Call Out Elon Musk's Hosting Gig
Aidy Bryant and Bowen Yang posted interesting Instagram stories after Musk was announced as host.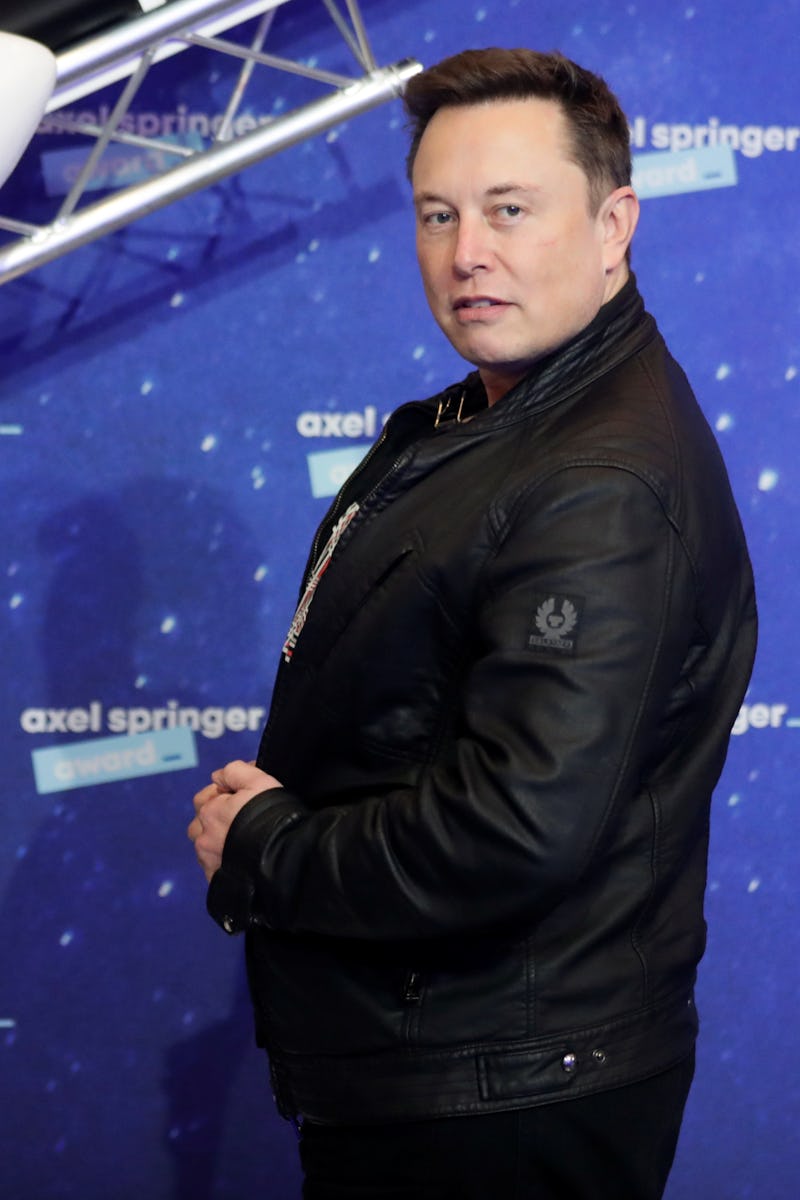 Pool/Getty Images Entertainment/Getty Images
Saturday Night Live, which infamously had Donald Trump host in 2015, is once again having a controversial figure appear on the show. On Saturday, April 24, SNL cast members appeared to call out Elon Musk's hosting gig, with Aidy Bryant and Bowen Yang sharing messages on their Instagram stories that many fans believe show the stars are upset.
SNL had announced Musk as the May 8 host, along with Miley Cyrus as the episode's musical guest. Musk, the often-embattled technology magnate behind Tesla, struck many as an unlikely pick to head the iconic sketch-comedy show, and not everyone in the cast seemed pleased with the decision.
On Saturday, Bryant shared a tweet about income inequality from Bernie Sanders on her Instagram story, reading, "The 50 wealthiest people in America today own more wealth than the bottom half of our people. ... That is a moral obscenity." This led to speculation that Bryant, an SNL cast member since 2012, might have been making a subtle statement about the billionaire's upcoming appearance on the show.
Meanwhile, Yang, who made his on-air SNL debut in 2019 and has quickly become a fan favorite, also might have been displeased to hear about Musk's involvement. The Las Culturistas podcast host shared a frowning-face emoji on his Instagram story on Saturday, sparking speculation from fans that his post could be about Musk. His next story, which he shared on Sunday, was even more pointed.
Showing a clearer objection to the mogul's scheduled appearance, Yang's story included a screenshot of a tweet from Musk that read, "Let's find out just how live Saturday Night Live really is," alongside a devil emoji. The SNL star apparently wasn't impressed, because he added text saying, "What the f*ck does this even mean."
SNL cast members aren't the only people objecting to Musk being named as an upcoming host. On social media, viewers criticized the show for allowing him to appear, citing everything from the mogul's past behavior to lack of charisma. Neiman Lab writer Joshua Benton wrote, "Having Elon Musk host SNL seriously feels like the show's biggest misstep since having Trump host," while Desus and Mero writer Josh Gondelman tweeted, "Elon Musk hosting SNL is huge for guys still making 'that's what she said' jokes who think they'd be great at hosting SNL."
Musk has become a controversial figure over the last couple of years. The billionaire spread COVID-19 misinformation early in the pandemic, was found to have unlawfully attempted to coerce Tesla workers by hinting on Twitter that they'd lose stock options if they attempted to unionize, and is an advocate of non-fungible tokens (NFTs) despite the devastating impact "proof of work" blockchains have on the environment.
Despite the criticism, Musk is slated to host the May 8 episode. SNL airs on Saturdays at 11:30 p.m. on NBC.