Stacey Solomon's Pregnancy Announcement Video Will Have You Weeping
The star confirmed last night that she and Joe Swash are expecting their second child together.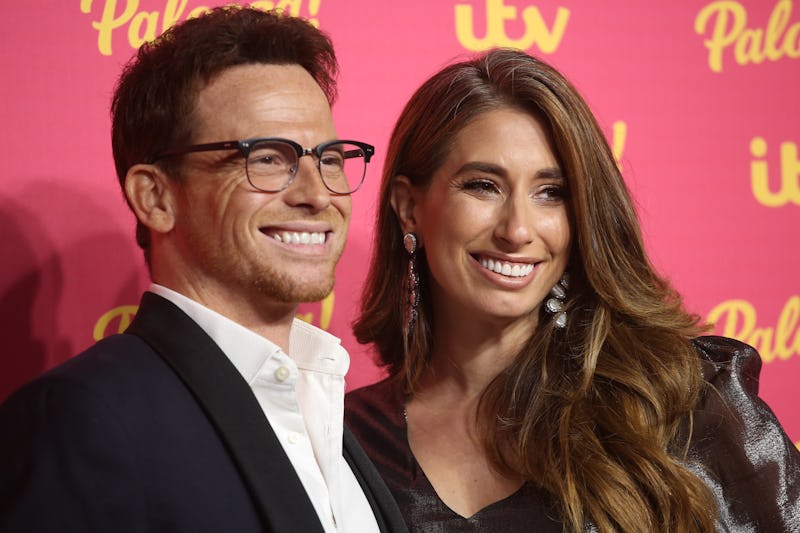 Lia Toby/Getty Images Entertainment/Getty Images
Fans of Stacey Solomon were overjoyed last night to learn that she and Joe Swash were expecting their second child together.
On the evening on June 9, Solomon posted an adorable photo of herself, Swash, and their boys in front of a DIY Wendy house. "We're growing another pickle," the Loose Women star wrote in her caption. "We've never felt so grateful... I have no words. We didn't think we would get the chance. We love you all to the moon and back. Lots of love from Me, Joe, Harry, Zach, Leighton, Rex, and our little pickle."
In addition to her post, Solomon went into more detail about her journey with this fourth pregnancy on her Instagram stories. Set to a cover of Elvis Presley's "Can't Help Falling In Love", Solomon's story explained that she and Swash had been trying for a "really long time" for another baby and had experienced multiple miscarriages before deciding that they were going to stop trying. "It is our biggest privilege in life and we are so grateful to be parents so we stopped trying and counted ourselves so so so blessed already..."
Solomon was initially hesitant about confirming the pregnancy because of her previous miscarriages, but she and Swash visited the doctor on June 8 and were "so so grateful to hear an extra heartbeat" in her tummy. "We honestly couldn't believe it," she wrote in her Insta story. "So we told the boys and we've spent yesterday and today finishing the Wendy house ready to welcome a new pickle into our lives..."
The charming little house, aptly named "Pickle Cottage", has a small bench outside which all four of their boys adorned with their handprints and names – with their next addition waiting to be added. "Boys we are so so so excited for you all. You're already the most incredible brothers we could have ever imagined raising...," Solomon added. "We can not wait to open your hearts even more and watch you open yours and see them grow even bigger to fit all of the love..."
Solomon finished her story thanking fans and friends for all the kind messages she and Swash had received. "Honestly your messages and comments are just so so beautiful I thought I'd be more together tonight," she concluded.