The Column Accused Of Outing Rebel Wilson Has Been Removed
The actor also spoke out on the situation.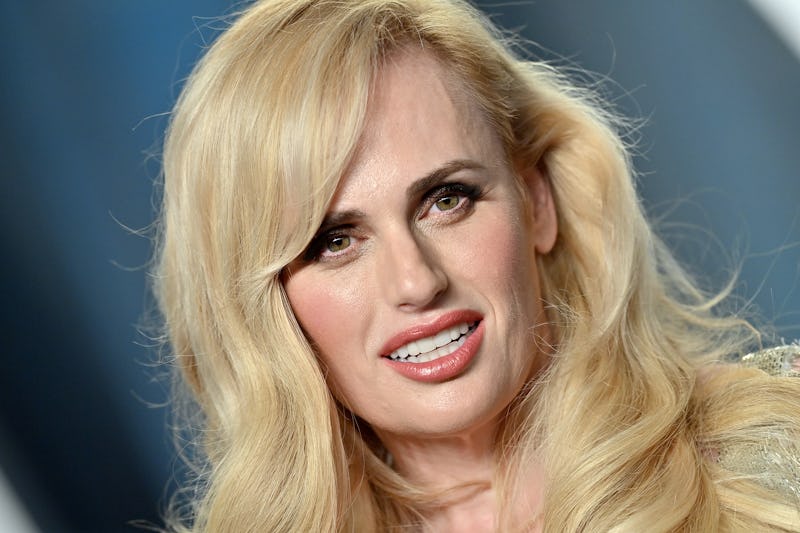 Axelle/Bauer-Griffin/FilmMagic/Getty Images
Australian newspaper the Sydney Morning Herald has removed a column about Rebel Wilson's new relationship after being accused of outing the actor. The Pitch Perfect star went Instagram-official with her girlfriend Ramona Agruma on June 9. However, per The Independent, it later emerged that the publication had given Wilson "two days" to comment on her relationship with Agruma before they pressed ahead with reporting on it. The column was subsequently published on June 11 and was met with a significant amount of criticism online.
"I am so beyond disgusted at this. Turns out Rebel Wilson only came out to avoid being forcefully outed," one Twitter user wrote. "I am so angry and so sorry for Rebel. No one deserves this."
On June 12, Wilson commented publicly on the matter, writing on Twitter, "Thanks for your comments. It was a very hard situation, but trying to handle it with grace."
The following day, on June 13, the Sydney-based newspaper decided to remove the article and replace it with an apology by journalist Andrew Hornery, who had penned the original column.
Hornery insisted that contacting Wilson before publishing the story "was never intended to be a threat," but did acknowledge that the newspaper "mishandled steps in our approach."
"It is not the Herald's business to 'out' people and that is not what we set out to do. But I understand why my email has been seen as a threat. The framing of it was a mistake." He continued, "As a gay man, I'm well aware of how deeply discrimination hurts. The last thing I would ever want to do is inflict that pain on someone else."
Wilson shared details of her love life on Instagram on June 9, uploading a sweet photograph of herself and girlfriend Agruma. "I thought I was searching for a Disney Prince… but maybe what I really needed all this time was a Disney Princess," she wrote in a caption, complete with heart and rainbow emojis, and the hashtag "#loveislove."