Twitter Is Freaking Out Over Taylor Swift's Movie With Margot Robbie & Anya Taylor-Joy
It will be the singer's first film since 2019's Cats.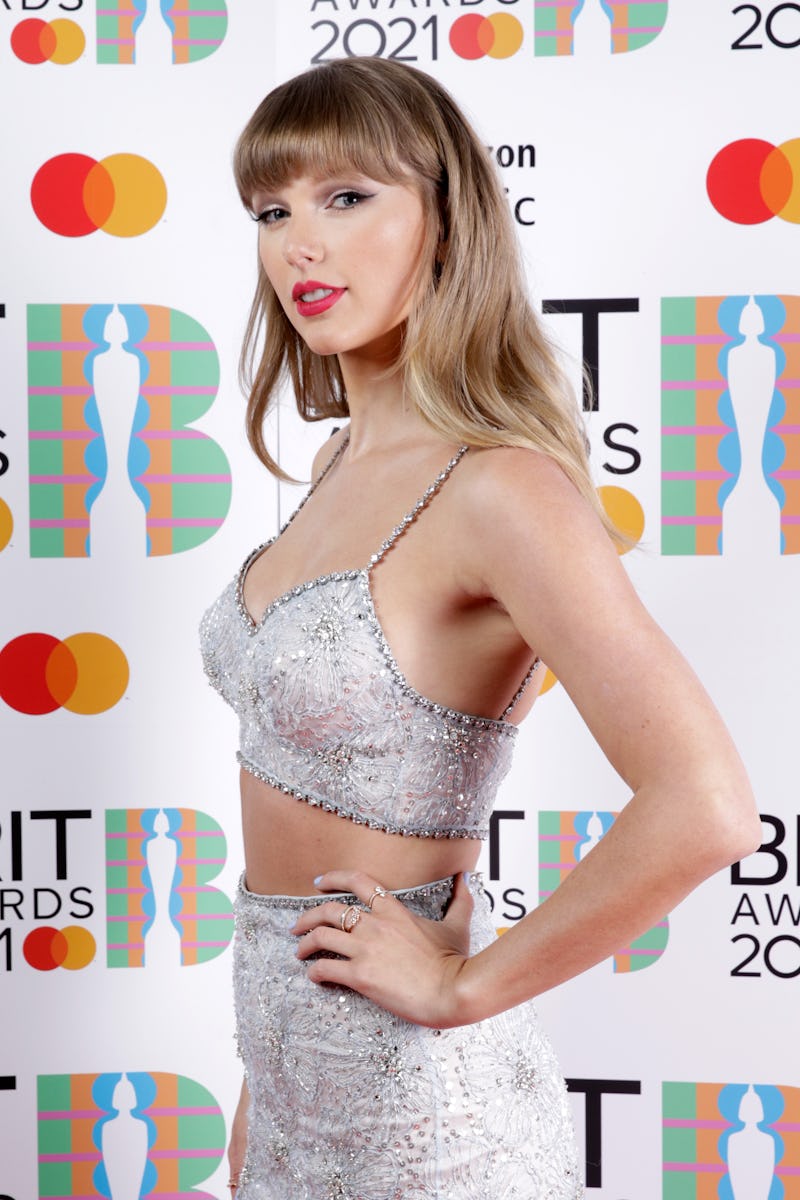 JMEnternational/Getty Images Entertainment/Getty Images
If you thought you saw the last of Taylor Swift on the big screen, think again. According to Collider, the 11-time Grammy winner reportedly secured her first big film role since 2019's Cats. Per the report, the "Willow" singer is set to play an undisclosed part in David O. Russell's upcoming period flick, which also stars Margot Robbie and Anya Taylor-Joy. The plot is currently being kept under wraps, but The Hollywood Reporter claims production is already complete.
If Collider is correct, Swift's involvement in the project was first teased by celebrity gossip account Deuxmoi on Instagram. And now that it's been confirmed by multiple outlets, Swifties can't wait for the movie to hit theaters. As of now, no release date has been announced. But still, there's a lot to be excited about. Apart from Swift, Robbie, and Taylor-Joy, the film will star Christian Bale, John David Washington, Rami Malek, Zoe Saldana, Chris Rock, Mike Myers, Robert De Niro, and many others.
Immediately after the news was announced, Swifties took to Twitter to celebrate. "We really are getting Taylor swift, Margot Robbie, and Anya Taylor-Joy in ONE MOVIE," Twitter user @themarvelparker wrote upon hearing the news. "I'm sorry but Anya Taylor-Joy and Taylor Swift in the same movie?! this is so random but we really won," @alltoowEllen tweeted. Many fans on social media echoed those sentiments, and some turned to memes to more accurately express their excitement.
Collider also reported that New Regency will be backing the project, which is Russell's first since Joy in 2015. Swift, for her part, has an extensive film history despite her bustling music career of over a decade. The "Cardigan" singer made her movie debut in the 2010 rom-com Valentine's Day. Roughly two years later, she voiced Audrey in The Lorax. In 2014, she appeared in The Giver alongside Meryl Streep and Jeff Bridges.
Following the release of Cats in 2019, it was unclear when or if Swift would return to the big screen. Despite its A-list cast, the movie flopped among critics, receiving only a 17% rating on Rotton Tomatoes. "To assess Cats as good or bad feels like the entirely wrong axis on which to see it," Vulture's Alison Willmore wrote at the time. "It is, with all affection, a monstrosity." "Oh God, my eyes," the Boston Globe's Ty Burr wrote in his review.
At this point, details are slim regarding Russell's period flick. And while it's too soon to assess whether or not the movie will be a success, we have to agree with Twitter: Swift, Robbie, and Taylor-Joy sound like the perfect trio.