Taylor Swift, Kerry Washington & More Speak Out On Uvalde Mass Shooting
On May 24, a gunman killed 19 children and two adults at Robb Elementary School in Ulvalde, Texas.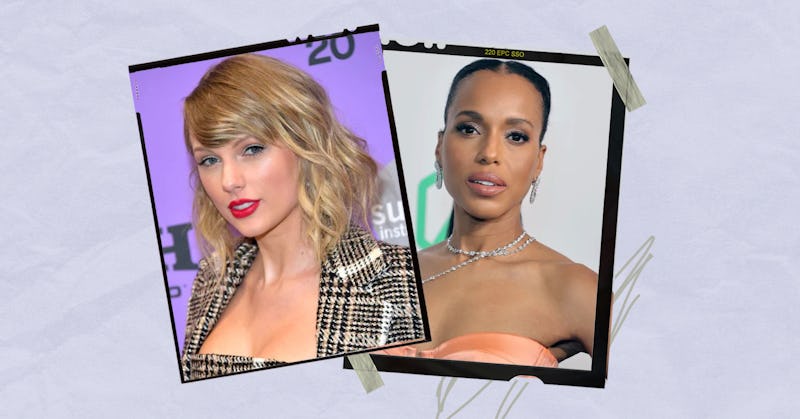 Neilson Barnard/Getty Images; Momodu Mansaray/WireImage/Getty Images
The world is in mourning after a gunman shot and killed nearly two dozen people, including 19 children, at Robb Elementary School in Uvalde, Texas on May 24. According to the New York Times, this marks the deadliest mass shooting at an elementary school since the massacre at Sandy Hook in December 2012, where 20 students and six adults were killed. The number of injured patients being treated after the shooting is still unclear.
According to CNN, Texas officials have identified the shooter as Salvador Ramos, an 18-year-old student at nearby Uvalde High School, and said they believe he acted alone. Texas Governor Greg Abbott said the gunman was fatally shot by border patrol officers after local police officers were unable to apprehend him. The shooter reportedly also shot his grandmother, who is currently in critical condition. State Senator Roland Gutierrez told CNN that the shooter bought two assault rifles shortly after his 18th birthday.
Many stars are responding to the tragedy on social media, including Beyoncé, Selena Gomez, Chris Evans, Kerry Washington, and Taylor Swift, who shared a video of NBA coach Steve Kerr refusing to talk about basketball and instead pleading for Congress to pass gun control measures at a press conference. "When are we going to do something?" he said. "I'm tired. I'm so tired of getting up here and offering condolences to the devastated families that are out there. I'm tired of the moments of silence. Enough."
Taylor Swift
Chris Evans
Selena Gomez
Kim Kardashian
Britney Spears
Kourtney Kardashian
Kerry Washington
Olivia Rodrigo
At her Los Angeles concert on May 24, Rodrigo expressed heartbreak for the victims of the Uvalde shooting and advocate for stricter gun control measures.
Matthew McConaughey
Kylie Jenner
Beyoncé
Beyoncé spoke about the shooting in her home state through her BeyGood charity initiative.
Mindy Kaling
Gabrielle Union
Hilary Duff
Dan Levy
Katy Perry
Shailene Woodley
Ariana Grande