The Definitive Ranking Of Taylor Swift's Spoken-Word Interludes
From "Hey kids! Spelling is fun!" to "She was with me, dude."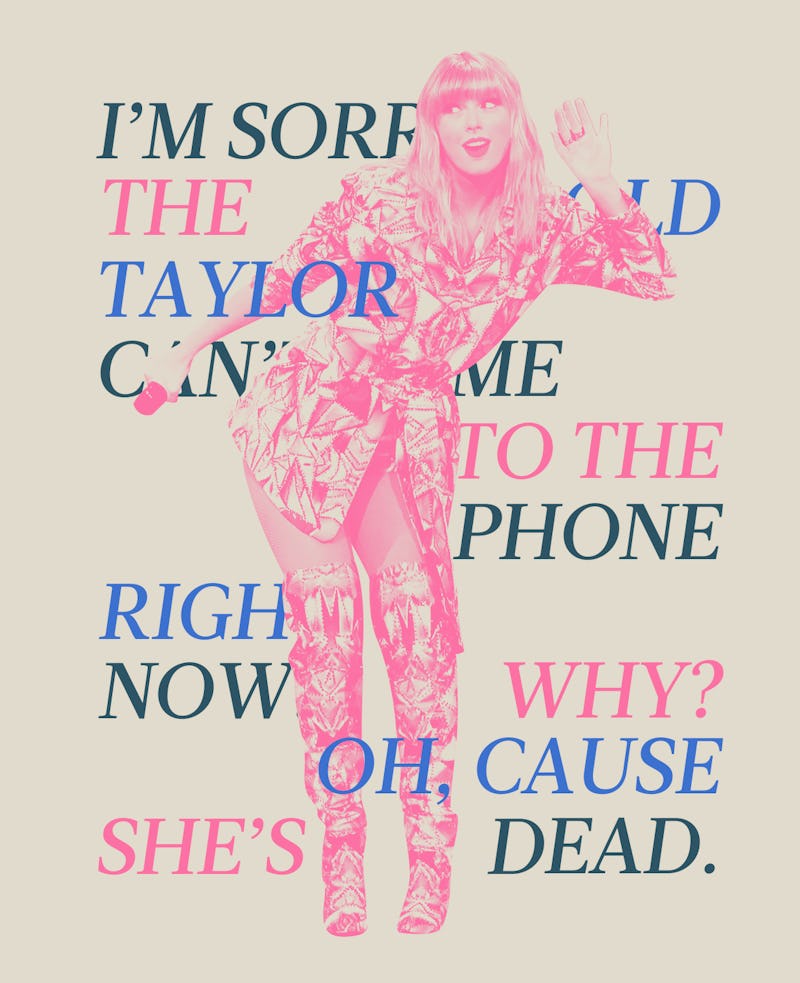 China News Service/Getty Images
If there's one thing that Taylor Swift loves as much as Easter eggs and cats named after network drama characters, it's a spoken-word interlude. The device has become a staple of Swift's work — we all remember where we were when we first heard, "The old Taylor can't come to the phone right now" — and one of her most coveted storytelling tools. As Swift begins revisiting her oeuvre by releasing the re-recordings of her first six albums, the spoken-word interlude will undoubtedly play a large role in her journey.
Fearless, her second album overall but the first that she's re-releasing, is the album where Swift dips her toe into the spoken-word pool (she'll eventually dive into it headfirst, like it's a Fourth of July party in Rhode Island.) From what we've heard thus far, it's clear that she's committed to recreating her original songs as precisely as possible, down to the breath — and these spoken moments won't be any exception. (Because let's be honest, Swifties would notice the absence of the miniscule "huh oh" at 1:38 of "Love Story.")
Swift is many things — a careless man's careful daughter, a crumpled up piece of paper, a mirrorball — but she's not one to overlook the details. If there's anyone with the borderline obsessive precision needed to perfectly recreate every line reading, laugh, and inflection of her spoken interludes, it's her. With the release of Fearless (Taylor's Version) kicking off this parenthesis-filled walk down memory lane, let's evaluate all of the spoken-word interludes, intros, and outros that appear in her catalog.