Gugu Mbatha-Raw Will Star In A New Mind-Bending BBC Thriller
She'll appear alongside David Oyelowo in The Girl Before.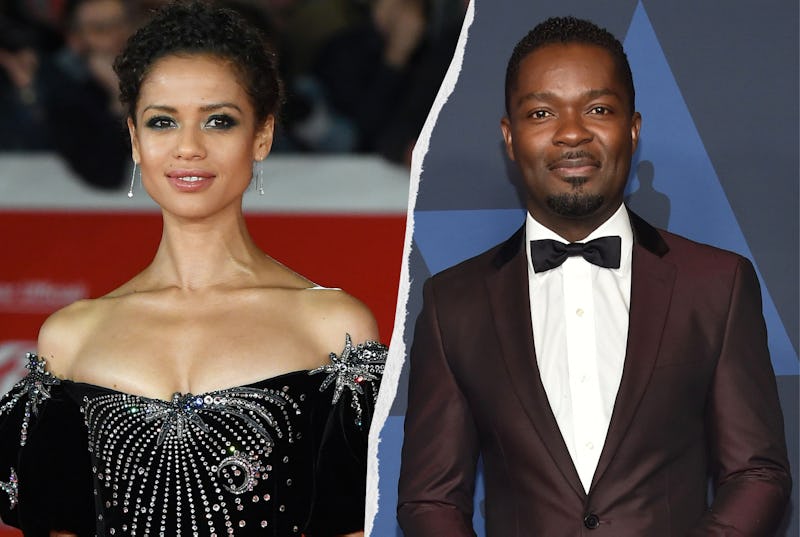 MAURIX/Gamma-Rapho/Getty Images / CHRIS DELMAS/AFP/Getty Images
The international best-selling novel The Girl Before is to be adapted into a new "mind-bending" psychological thriller series for BBC One and HBO MAX. Written by JP Delaney, it tells the story of Jane (played by Gugu Mbatha-Raw), who gets the chance to move into a beautiful, ultra-minimalist house designed by an enigmatic architect (David Oyelowo) — although, there's a catch and her new home starts to change her in "unexpected ways". The limited four-part series is tipped to be just as "addictive" as the novel, here's everything you need to know about The Girl Before.
The Girl Before will reunite talented actors Gugu Mbatha-Raw and David Oyelowo, who previously worked together on The Cloverfield Paradox in 2018. Mbatha-Raw, who is also making her debut as a producer on the series, takes on the starring role of Jane. As previously mentioned, Jane's new home comes with some startling discoveries. She's made to follow the architect's strict rules before finding out about the home's predecessor, Emma, who died there. Per the synopsis, Jane is forced to confront unnerving similarities.
"As the two women's timelines interweave, Jane begins to question if her fate will be the same as the girl before…," it reads. Gugu Mbatha-Raw, known for roles in Belle and A Wrinkle of Time, said she was excited about the role. "I'm so excited to work with this amazing team on such a compelling story in my debut role as actor/producer," she said.
Selma actor David Oyelowo is set to play the "enigmatic architect" in the new series and teases its "mind-bending plot" ahead of its release. In a statement for BBC One, David Oyelowo said: "This story is mind-bending in its clever construction and intricacy. I can't wait to see it, let alone be in it. Plus, I'd go anywhere to work with my friend Gugu again."
The Girl Before author JP Delaney is also writing and exec producing the series alongside Marissa Lestrade (Deep State 2). He's joined by Killing Eve's Lisa Brühlmann who is directing. "Psychological thrillers can be even more gripping on television than they would be as movies, said Delaney, "and I'm incredibly excited to be re-telling this particular story in a visual medium. It's also been great fun to collaborate on episodes two and three with a brilliant co-writer, Marissa Lestrade."
The series was first announced in March 2021 and there's no official release date as of yet. However, The Girl Before will air on BBC One and BBC iPlayer in the UK and HBO Max in the US.