The Good Doctor Season 5 Will Include Some Cast Changes
It's time to say goodbye to one longtime character.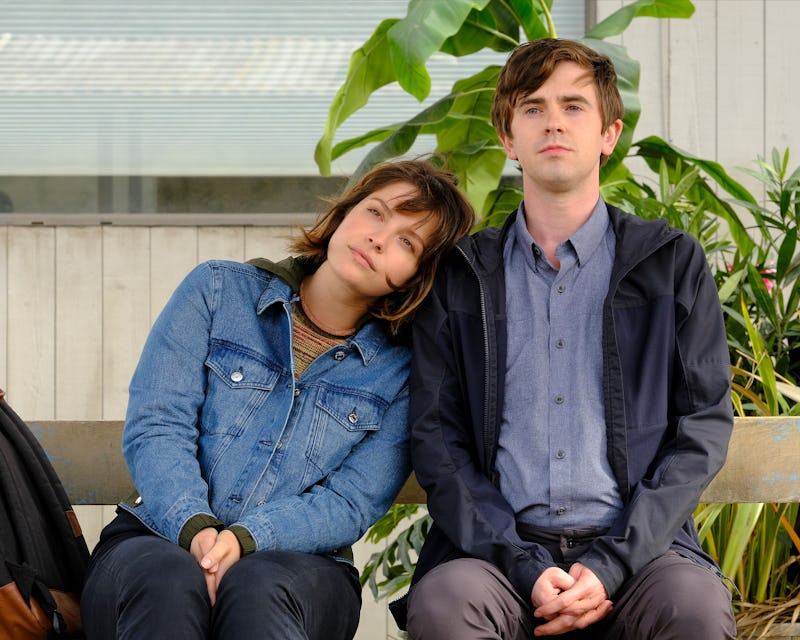 Jeff Weddell/ABC
Rest assured, The Good Doctor will be back to resolve any Season 4 cliffhangers. The medical drama was renewed for a fifth season in May, making it the first scripted show that ABC renewed this year — even before its long-running sister series Grey's Anatomy. Right now, The Good Doctor ranks third in viewership for ABC's scripted content, after Station 19 and Grey's, and it's clear the network has confidence in its future.
In an interview with TV Insider, star Freddie Highmore teased that his character Shaun's romantic life will be a focus in the Season 4 finale as well as the next season. After Shaun and Lea experienced a miscarriage earlier in Season 4, a lot is up in the air for their relationship. "It's a huge end to the season for the two of them," Highmore said. "I think it's as big as you can get in terms of a relationship and the ending place for the two of them. It's obviously been such a hugely dramatic, big, emotional latter half of the season for the two of them. Going through something that huge and that meaningful can either make or break a relationship and we'll see what happens."
While fans wait to see how things play out with Lea and Shaun, here's what we know about Season 5 so far.
The Good Doctor Season 5 Premiere Date
Most of the previous seasons have premiered on the fourth Monday in September, with the exception of Season 4, which was delayed due to coronavirus. If The Good Doctor returns to its regular schedule, it's likely that Season 5 will begin on Sept. 27.
The Good Doctor Season 5 Cast
The cast of the fifth season will look pretty different than in the past. Longtime cast member Antonia Thomas (who plays Dr. Claire Browne) is leaving the series at the end of Season 4, per Deadline. "I think we've really run the gamut of different things that Claire can have gone through, and I'm now really excited to explore different creative opportunities," Thomas told the outlet. She said she would be open to potentially returning as a guest star in the future, but for now fans will have to say goodbye in the Season 4 finale.
In Thomas' absence, some of the other characters will be moved up to series regulars. TV Line reported that Noah Galvin and Bria Samoné Henderson (who play surgical residents Dr. Asher Wolke and Dr. Jordan Allen) have both had their contracts upped from recurring guest stars to series regulars. Additionally, Deadline reported that Osvaldo Benavides' character Dr. Mateo Rendón Osma has also been made a series regular for Season 5. Dr. Mateo was introduced in the series' two-part Season 4 finale as a trauma surgeon working in Guatemala. He's already had a bit of a romantic spark with Dr. Audrey Lim, so fans can likely expect that to be explored in Season 5.
The Good Doctor Season 5 Trailer
A trailer for the fifth season hasn't yet been released, but they tend to come out a couple of weeks before the show's premiere. By early September, fans should have a better idea of what to expect from the story in Season 5. This post will be updated as more details become available.