More Series Like The Innocent Are On Their Way To Netflix
The book's author has a deal to adapt 14 of his titles.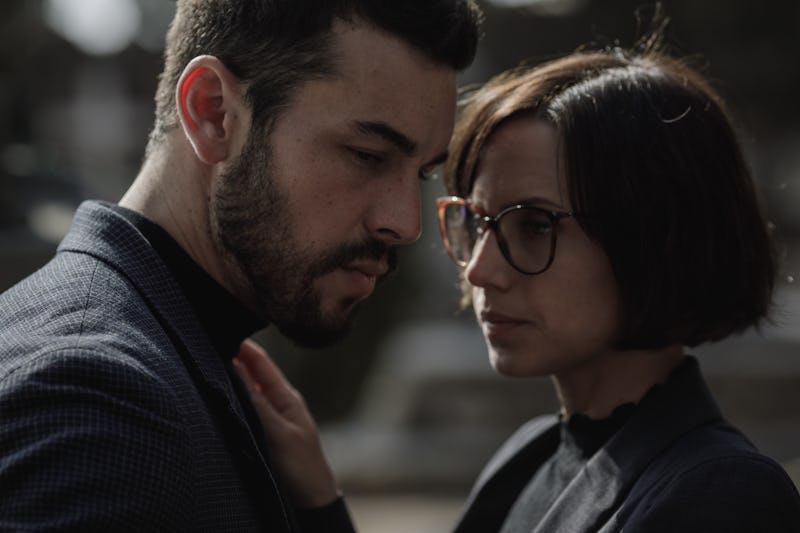 Quim Vives
Fans of Harlan Coben's writing already know that Netflix's The Innocent is based on the author's 2005 novel of the same name. That being said, a Season 2 of the Spanish-language thriller is unlikely, though it certainly wouldn't be the first time a miniseries continued past its source material (see: Big Little Lies, The Handmaid's Tale, the list goes on). The Netflix adaptation also doesn't follow the book to the letter, moving the American setting to Spain, as well as a finale surprise, for example. "I don't want to give anything away, but there is one extra twist in The Innocent TV series that is not in the novel," Coben explained in a recent interview with the UK's Express.
The Innocent centers on Mateo (Mario Casas), who ends up in prison for nine years after innocently trying to break up a fight that ended in an accidental homicide. Upon his release, Mateo attempts to get a fresh start with wife Olivia (Aura Garrido), but that idealism is short-lived. "A shocking call from Olivia's phone while she's on a business trip unsettles Matt, and he will start a frenetic race to discover the truth," Netflix's official description reads. "His innocence will be questioned again, this time by Lorena, a police inspector investigating a suicide case."
Regardless of the show's future, Coben readers have much more to look forward to on Netflix. The writer signed a five-year deal in 2018 to adapt 14 of his books into series and films on the streaming platform, per Deadline. So far, his books Safe, The Stranger, and The Woods have already been adapted into series, and Stay Close is also slated to be released later this year.
Even if you've read the books, there are still plenty of surprises in the adaptations. In fact, Coben said that even he missed some of director Oriol Paulo's foreshadowing upon first viewing of The Innocent. "I know this story backwards and forward and have seen the show probably 50 times by now," the author explained in a recent Variety interview. "I was just watching the dubbed version with my wife — I don't watch anything dubbed normally but because this is my show, I wanted to know how other people might see it — and my wife, who knows the story as well as anyone, actually screamed out loud at the end of one episode. I love those moments and this series has a lot of them for viewers to experience. That being said, if you're not a fan of twists and turns, [then] this show's not for you. I would admit that."