The Makers Of Nutella Have Bought Jammie Dodger Brand Burton's Biscuits
It could be a step closer to getting Nutella biscuits in UK supermarkets.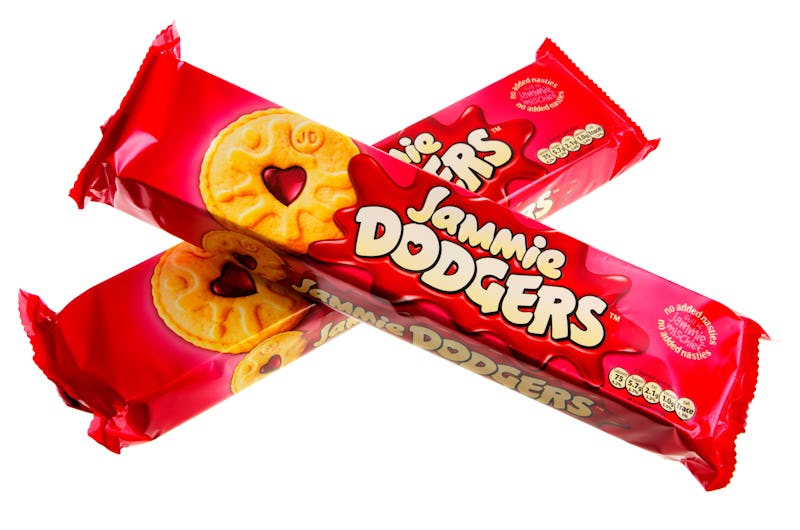 Difydave/iStock Unreleased/Getty Images
Burton's Biscuits, the brains behind Some of Britain's most beloved sweet treats like Jammie Dodgers, Wagon Wheels, and Maryland Cookies, has been sold to Italian chocolate company Ferrero.
While not disclosing a fee, Ferrero announced on June 2 that a subsidiary of the company has "entered into a definitive agreement" to buy Burton's from its current owners, the Ontario Teachers' Pension Plan Board, who acquired the brand in 2013. "Our primary intention is to invest [Burton's], capitalise on exciting new growth opportunities […] and make the integration process as seamless as possible," a spokesperson for Ferrero told the Guardian. "There are no plans to change staffing levels at this point."
The Guardian believes that the Canadian pension fund sold Burton's for about £360 million, but no official price has been announced.
Detailed in a press statement released on June 1, Ferrero's Belgian holding company CTH will take over the six production sites for Burton's in the United Kingdom which are based in Blackpool, Dorset, Edinburgh, Livington, Llantarnam, and the Isle of Arran.
This isn't the first British buy-out by Ferrero's Belgian subsidiary. In October 2020, CTH also bought out Fox's Biscuits for £246 million, as well as the chocolatier Thornton's in 2015 for £112 million. According to the Guardian, this deal has somewhat certified a long-standing rumour that Burton's Biscuits and its "rival" Fox's would combine to become the third-largest biscuit maker in the UK behind McVitie's and Cadbury.
And now that Ferrero has a stake in a biscuit manufacturer, this could mean that Nutella biscuits will finally land on supermarket shelves in the UK. Launched in Italy in 2019, "Nutella biscuits have the potential to really shake up the landscape," Ayisha Koyenikan, food and drink analyst at research group Mintel, told the Guardian. "Ferrero has recently double production to increase sales abroad, and so it remains to be seen if a UK launch would be facilitated with imported products or if one of the newly acquired UK factories would be adapted for domestic production."
This article was originally published on