The Power Season 2 Could Explore More Of The Original Novel
"I think it's only just begun," said Toni Collette.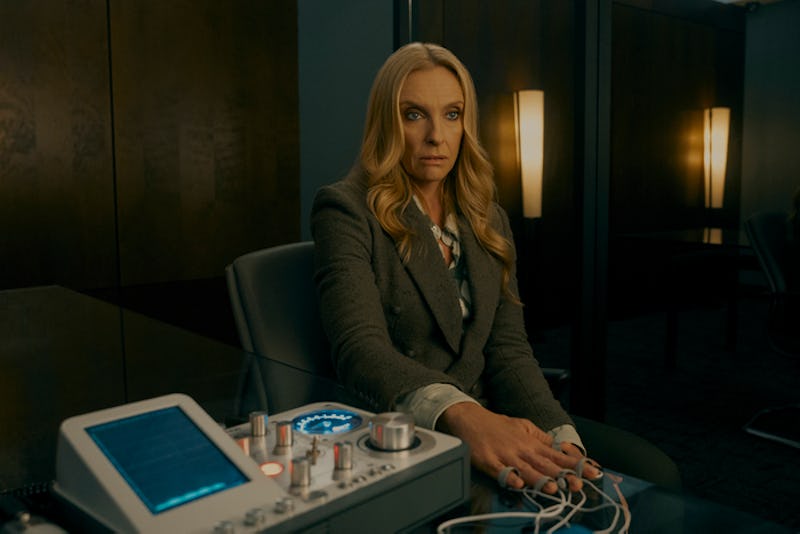 Based on Naomi Alderman's 2016 sci-fi novel of the same name, Prime Video's The Power depicts a (literally) shocking shift in society: in which teenage girls and, then, women discover they're able to electrocute people with their hands. The new physical power obviously has a major impact on the world and lends itself to plenty of storytelling possibilities. So, will there be a second season of The Power on Prime Video?
The streamer hasn't announced anything yet — but the cast and creator have weighed in on the idea of future installments, and there's reason to be hopeful after the May 12 finale. Here's everything to know so far.
The Power Season 2 Cast
Need a recap of the key players as you wait for that Season 2 announcement? Season 1 starred Heather Agyepong as Ndudi, Halle Bush as Allie, Josh Charles as Daniel, Toni Collette as Margot, Auli'i Cravalho as Jos, Zrinka Cvitešić as Tatiana, Toheeb Jimoh as Tunde, John Leguizamo as Rob, Eddie Marsan as Bernie, and Ria Zmitrowicz as Roxy.
The Power Season 2 Plot
As Gizmodo pointed out in an interview with Alderman, Prime Video's The Power doesn't use the same framing structure from the original book — in which a male author is writing about society from thousands of years into the future. However, Alderman suggested that part of the novel could be explored down the line. "You know, if Amazon gives us five seasons, I think there's a good chance that season five is the future," she said.
Similarly, Radio Times noted that Season 1 only covers a portion of Alderman's original novel. "I think it's only just begun," Collette told the outlet.
"The book is a great springboard because where you can go with it is amazing, what power does to people, how people react to it, there's a whole place to go," Leguizamo said. So even if it's a while before The Power Season 2, at least fans can read up on Alderman's novel for an idea of what to expect in the meantime.
The Power Season 2 Potential Premiere Date
Production on The Power Season 1 began in 2019 but underwent delays and several cast changes throughout the pandemic. As a result, it's hard to know what The Power's Season 2 production timeline might look like now that the cast and creative team are firmly established. But recent seasons of Prime Video series like The Marvelous Mrs. Maisel and The Summer I Turned Pretty have aired one year apart — so if The Power follows suit (and is renewed soon), fans can likely expect Season 2 in 2024.
This post will be updated with the trailer, release date, and additional plot details as more information on The Power Season 2 becomes available.