Literally Every Actor You've Ever Had A Crush On Is In Promising Young Woman
From Adam Brody to Bo Burnham.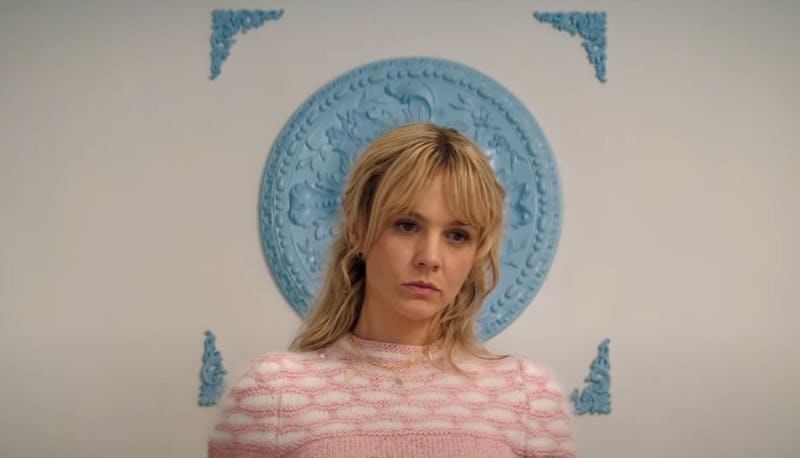 The entire premise of Promising Young Woman (premiering in theaters on Christmas Day) revolves around Cassie (Carey Mulligan) taking revenge on ostensibly "nice guys" who take advantage of vulnerable women. And in a stroke of creative genius, filmmaker Emerald Fennell filled the cast with recognizably "nice guys." The kinds of actors who have long played safe, crushable, supporting men.
As Bustle previously reported in a feature interview with the cast of the film, "The 'nice guy' contingent is formed of beloved television heartthrobs like [Max] Greenfield, [Adam] Brody, and GLOW's Chris Lowell; perennial Hollywood good guy Bo Burnham; and Superbad's Christopher Mintz-Plasse. In essence, they're the kind of 'woke' men that we were taught it was safe to crush on; only as they begin to cross lines around consent, Fennell shows that they're not so harmless after all."
It's a fun departure to see for a lot of these actors, and should make for an interesting watch, given how many recognizable names are in the cast of Promising Young Woman.