The Walking Dead Is Ending After Season 11, But There's A Silver Lining
The final season will have 24 episodes.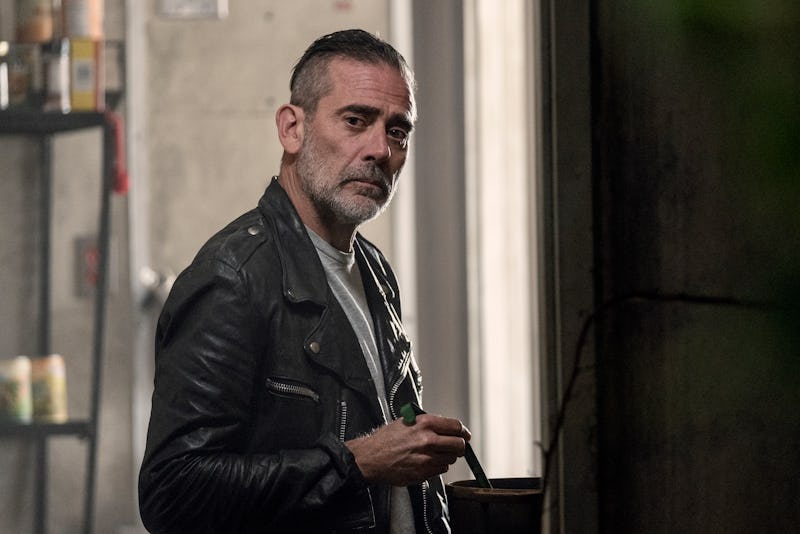 Jace Downs/AMC
After a decade of hunting zombies, The Walking Dead is ending after Season 11, AMC confirmed on Wednesday, Sept. 9 (via The Hollywood Reporter). But just because the show is coming to an end doesn't mean the franchise is over. As sad as this news might be for fans, there is a silver lining — two more spinoffs are already in the works. In fact, one of the spinoffs has already been ordered to series at AMC.
But, before getting to the spinoffs, The Walking Dead's final season will feature 24 episodes, instead of the traditional 16. Plus, the season will actually span two years, with the first 12 episodes airing in 2021 and the final dozen in 2022. (And that's assuming they're able to resume production on Season 10 sometime soon.) So fans won't have to worry about saying goodbye to their favorite zombie apocalypse until 2022 at the earliest.
As for the spinoffs, a drama revolving around BFFs Daryl (Norman Reedus) and Carol (Melissa McBride) has been given a straight-to-series order. The project is currently untitled, but is slated for a 2023 premiere. The spinoff was created by Walking Dead chief content officer Scott M. Gimple and the drama's showrunner Angela Kang, who will continue her head role on the spinoff. Gimple is also developing a scripted anthology series titled Tales of the Walking Dead, which will feature new or existing characters, backstories, and other stand-alone stories in individual episodes or arcs.
Both Reedus and McBride commented on The Walking Dead ending and the upcoming spinoff revolving around their characters (the only two original characters remaining in the cast). "This show changed my life and career and everyone involved has truly been a family for me over the last decade," Reedus said in a statement obtained byTHR, before adding about the spinoff, "Daryl"s relationship with Carol has always been my favorite relationship on the show (sorry, Rick). I love the way these characters interact and relate to each other on so many levels and can't wait to see where their ride goes from here."
McBride feels the same way. She released a statement saying she's "always enjoyed working so closely with Norman" and is looking forward to the future of Daryl and Carol. "Their shared history is long, and each's own personal fight to survive, even longer — the more obvious aspect of what has kept them close and loyal," McBride said. "But there is also a rather mysterious aspect to their fondness for one another that I enjoy, and their playfulness when the world permits. I'm very curious!"
The Walking Dead might be ending after Season 11, but Carol and Daryl continue to survive after all this time.