Women's Prize Nominee Torrey Peters Responds To Transphobic Backlash
The author spoke about the reaction to her nomination in a new interview.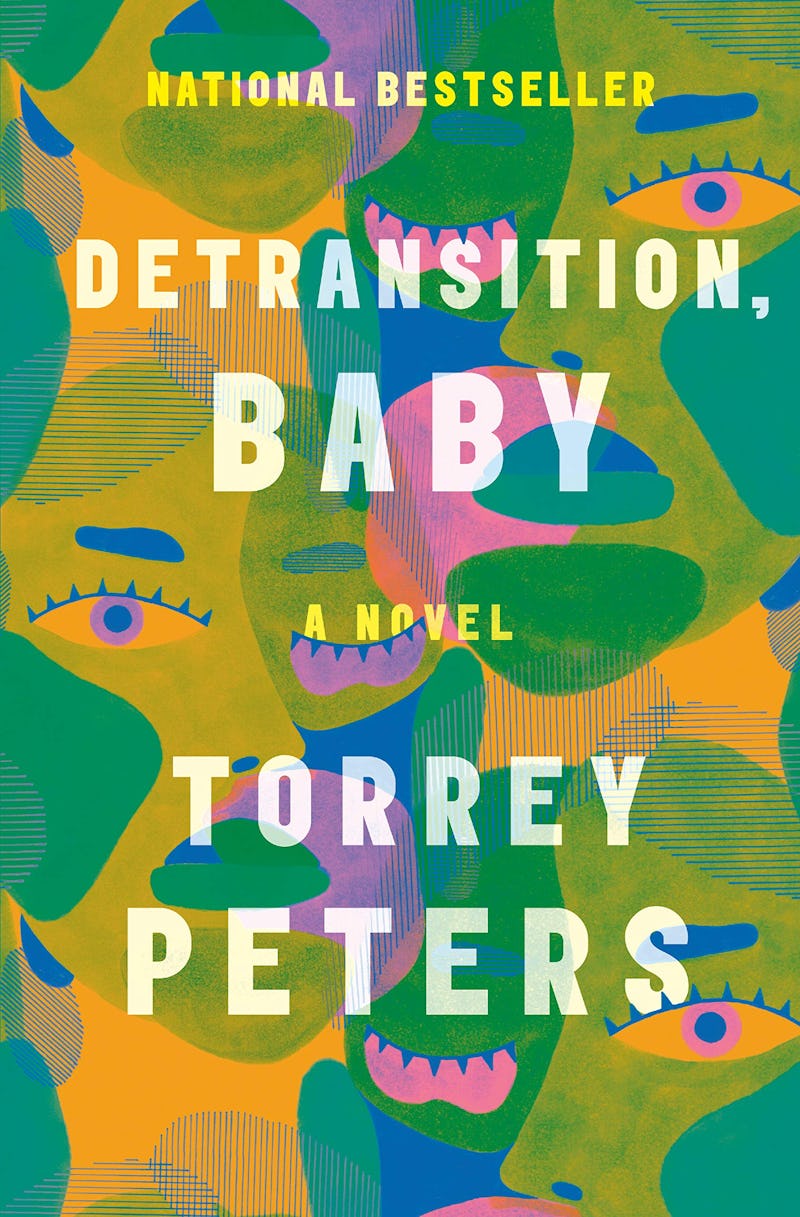 Penguin Random House
The first ever trans woman to be longlisted for the Women's Prize for Fiction, Torrey Peters, has spoken out against the transphobic backlash surrounding her nomination.
The U.S. author's debut novel Detransition, Baby was longlisted in March 2021 for the prize, one of the most prestigious on the UK literary world. The Women's Prize for Fiction was established in 1996 in response to the 1991 Booker Prize shortlist, which failed to nominate any books written by women.
Following this announcement, an online letter criticising her nomination was published by a group called the Wild Women Writing Club on April 6, 2021. The letter claimed that Peters' eligibility defeated the purpose of the prize by allowing "male people to appropriate our honours."
Speaking to iNews, Peters said that "this is hardly the first time that anybody from a minority group has been the first for something and then faced abuse for it." She continued, "Ultimately, the fact that it's a mess is, in itself, a greater honour. I get to be the one who cements this for all the people that come after me. That's something very few other people get."
Detransition, Baby is centred on Reese, a trans woman in her 30s living in New York, and her relationship Ames (formerly 'Amy'), an ex-partner who has detransitioned, and his partner, Katrina. The novel navigates the complexities of motherhood and family in the modern age, and has been the subject of many glowing reviews from Vox, the Los Angeles Times, and many more.
In the interview with iNews, Peters also said of Detransition, Baby, "Read my book, borrow what's useful for you from me. But in return, don't think of me as other. I have things of value to offer, so take what I have."
She added, "We're in a place where we have the first opportunities where we can exist within the world in ways that are similar to cis women. They can take what we know and we can take what they know. That exchange can be extremely productive."
The Women's Prize released a statement via Twitter on Wednesday in reaction to the backlash, making clear that their terms and condition around eligibility included trans women.
A total of 16 books were nominated in the longlist, including Yaa Gyasi's Transcendent Kingdom, Patricia Lockwood's No One is Talking about This, Raven Leilani's Luster, Clare Chambers' Small Pleasures, and Naoise Dolan's Exciting Times. The judging panel this year will be chaired by Bernardine Evaristo.
A shortlist of six writers will be released on April 28, and the winner announced on July 7. The winner receives £30,000.