Arctic Monkeys' New Album Is "Pretty Much" Finished, Says Drummer Matt Helders
And we finally have dates for their next tour, too.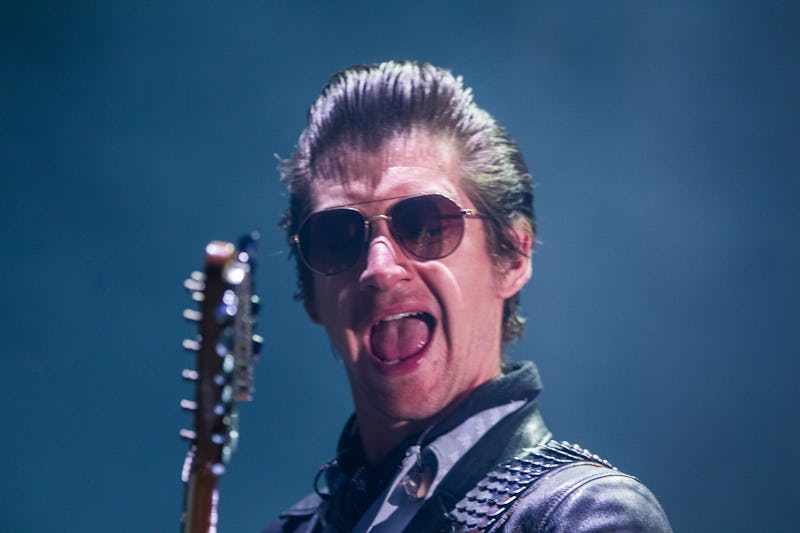 Santiago Bluguermann/Getty Images Entertainment/Getty Images
After a three-year-wait and plenty of rumours circulating over the past year, the Arctic Monkeys are officially edging ever closer to completing their seventh album.
Drummer Matt Helders recently confirmed that the follow up to 2018's Tranquility Base Hotel & Casino is "pretty much" finished, per NME. Helders told BBC 5 Live Breafast's Rick Edwards' on Nov. 12, that we should expect a 2022 release date for the new album.
"It was a bit disjointed how we had to do it, and there are bits to finish off, but yeah, it's all in the works," he said, adding "I think by the time we get everything together it'll be next year. Hopefully we can get out and tour next summer."
As an added bonus, the band are gearing up for a summer tour in 2022, confirming shows in Turkey, Bulgaria and Prague, Czech Republic in August next year (ctickets drop November 24, FYI). The band have yet to announce any UK or U.S. dates but things are looking promising.
The new album, which is yet to be named publicly, was suspected to be in the works as far back as June this year, when Alex Turner, Jamie Cook, Nick O'Malley, and Matt Helders were reportedly staying in Butley Priory, a Grade II Listed converted farmhouse, throughout June and July. In a now-deleted blog post, the stunning venue revealed the band was cooking up new material on the premises.
"We've had a band staying with us for the last month recording an album," the hotel wrote at the time, per NME. "Musicians love the acoustics in the Great Hall and Drawing Room, with their huge vaulted ceilings. Being serenaded while watering and weeding the garden, listening to the double bass, drums and piano wafting out of the open double doors, was pretty nice. Thank you, Arctic Monkeys."
With the band making significant progress on their new music, fans are – of course – besides themselves, with one tweeting "I can't believe Arctic Monkeys 7 is actually happening it's been so long it feels unreal."
This article was originally published on