Clare Crawley & Dale Moss Are Already Thinking About Wedding Plans
And they're house shopping, too.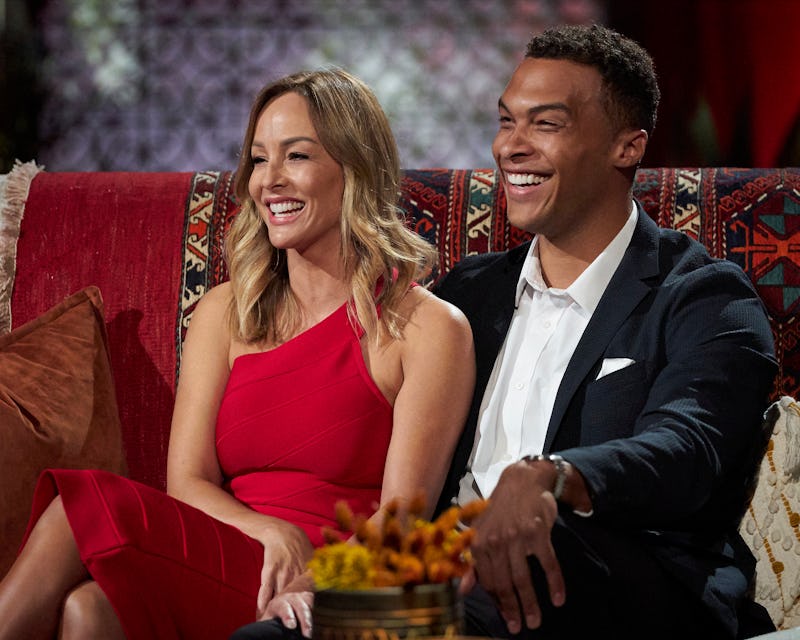 ABC
Clare and Dale may have had a whirlwind engagement on The Bachelorette, but they won't be heading down the aisle quite as quickly. "You know how it kind of is with guys," Clare said of she and Dale's wedding plans on a recent episode of the Bachelor Happy Hour podcast. "He's not scared of anything. But I'm like, 'Here's my wedding dress idea, and here's the wedding date I wanna get married.' And he's like, 'OK!'"
She added that she's not a fan of big weddings, and imagines them "island [hopping] to different countries" before gathering with family and friends to hold a "beautiful ceremony." "We don't have anything crazy planned right now," she continued. "Genuinely, he knows what I want to do. I just want to go to Target together."
Still, the two are taking plenty of other concrete steps toward their future. Clare gave Dale "the ultimate tour of Sacramento," per her Nov. 9 Instagram Story, and now they're on to Dale's hometown of Sioux Falls, South Dakota. They've also started house shopping in Sacramento. "It's not uncomfortable for us to be looking at houses," Dale said on Bachelor Happy Hour. "We're in this to build our future and build our lives — and that's what we're doing."
Clare added that she loves that Dale is so ready to start their lives together. "I talk about babies all the time. And he's like, 'Yeah, that's what I want.' It doesn't scare him."