Ian Bailey Has Spoken Out Against Netflix's New Sophie Toscan du Plantier Documentary
The English poet & journalist has demanded his interview be removed from the upcoming series.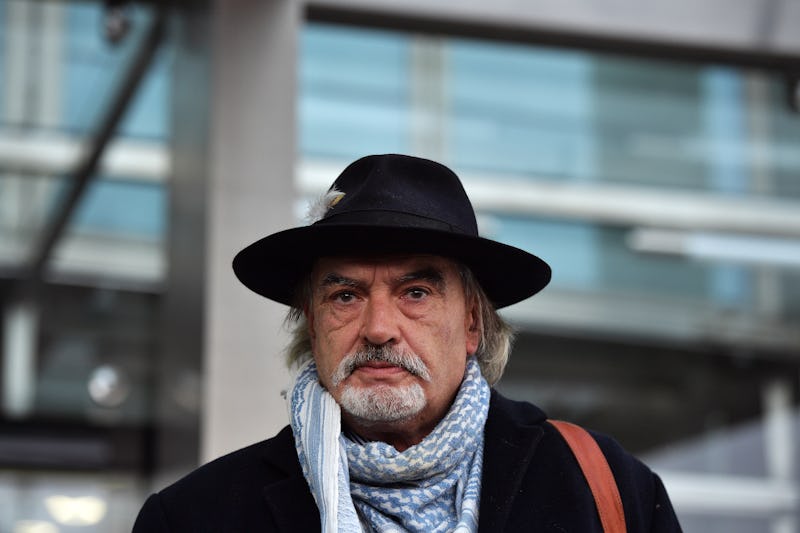 Charles McQuillan/Getty Images News/Getty Images
The killing of French filmmaker Sophie Toscan du Plantier took place in West Cork in December 1996 and is considered one of the most notorious (and mysterious) murder cases in modern Irish history. The event sent shockwaves through the small coastal town of Schull and reverberated around the world, garnering attention from the gardaí (the Irish police), the media, and the public. To date, the case remains unsolved in Ireland and the chief suspect – English journalist Ian Bailey – has experienced 25 years of unending scrutiny. But where is Bailey now?
First, some background. Sophie Toscan du Plantier was a 39-year-old film producer from Paris. She had flown into West Cork to spend time in her beloved holiday cottage before returning home for Christmas. However, on December 23, her body was discovered by a neighbour at the gates to her property and it was soon concluded that she had been the victim of a deadly assault.
In the weeks following Toscan du Plantier's murder, Ian Bailey — who had been assisting news outlets around the world gather information on her death — was arrested. What ensued was one of longest and most gripping gardaí murder investigations on record, something that will be explored in detail during Netflix's new three-part documentary, Sophie: A Murder in West Cork.
So, what has become of Bailey? Despite living with for 25 years under the watchful eye of both the local police and the public, Bailey has remained in Schull, the village Toscan du Plantier was murdered. He can be found, each week, at the small farmer's market at his pizza stall. Up until recently, he lived with his partner Jules Thomas, but the pair split earlier this year and his living arrangements are now unknown. They had experienced periods of separation previous to this due to charges of domestic violence.
In 2019, Bailey was charged in absentia by a court in France and was found guilty of the murder of Toscan du Plantier. Because of France's attempts to extradite him (which Ireland's High Court has ruled against), Bailey is unable to leave Ireland.
Over the years, Bailey has spoken publicly about the Toscan du Plantier murder and has continued to assert his innocence and criticise the gardaí for their handling of the case. He was a key interviewee in the acclaimed West Cork podcast, which delved deep into the murder and the subsequent investigations surrounding it.
Bailey also took part in interviews for Sky's upcoming documentary about the case, Murder At The Cottage, and appears to have done the same for Netflix. However, he has since demanded that Netflix remove his interview from their series and has said his lawyers will be watching "very closely" when it airs. Speaking with The Irish Sun on Sunday, Bailey said, "This Netflix series will bring an enormous amount of focus to me in West Cork again and cast me in the worst possible light."