How A Podcast Took Down One Of Hollywood's Most Idiosyncratic Scammers
Hargobind Tahilramani was arrested the week after a podcast named him as the alleged Hollywood Con Queen.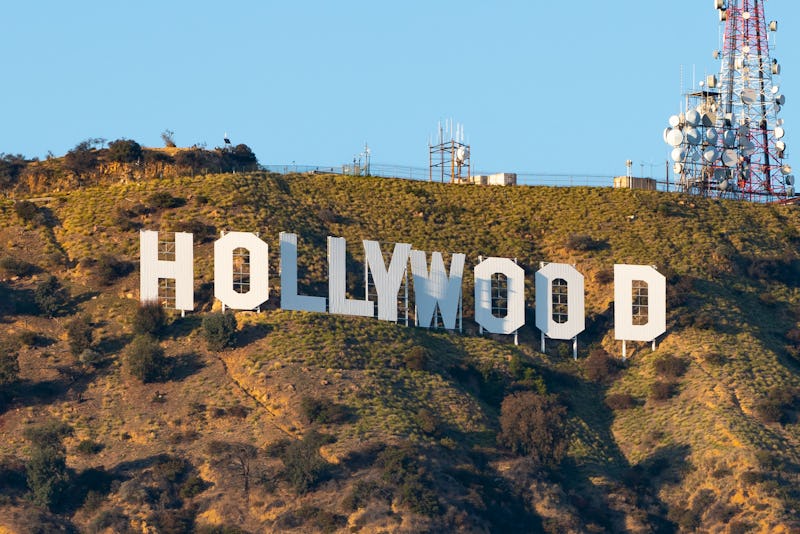 AaronP/Bauer-Griffin/GC Images/Getty Images
The proliferation of technology and social media makes it an ideal way to carry out any number of scams, but the so-called Hollywood Con Queen was a bit old school in that she was known for conducting her alleged scams out over the phone. This complex story is one of 10 told in HBO Max's new series Generation Hustle. The Hollywood Con tale comes in the first episode, detailing a five-year alleged scam where a man known as Anand Sippy was impersonating a film producer to allegedly trick people in the industry into giving up their hard earned cash. Turns out Anand Sippy wasn't a real person either. Behind this alleged scam was 41-year-old Hargobind Tahilramani, who was arrested in late 2020 for his alleged fraud.
According to The Hollywood Reporter, Tahilramani's crimes date back to the early 2000s, when he was booked for falsifying checks in Las Vegas and also arrested on embezzlement charges in Indonesia, where he's originally from. By 2015, he'd allegedly began his Hollywood con, impersonating high-powered female execs including Amy Pascal from Sony, former Paramount boss Sherry Lansing, and Star Wars producer Kathleen Kennedy. THR reported that he was very good at feigning voices and accents, which allowed him to allegedly impersonate well-known women.
According to Vanity Fair, his predominant alleged scam was to lure people in Hollywood — namely those behind the scenes who were still working their way up, from makeup artists to photographers — to Indonesia on the pretense of working on various film projects. They'd have to pay their way, but were promise they'd be reimbursed. Once there, the out of pocket payments would begin to add up, as victims would be asked to pay for things likes driving fees and photo permits. Ultimately, they were not reimbursed, and the supposed movie projects fell apart, leaving them out their own money as they left Indonesia. Vanity Fair reported that Tahilramani allegedly scammed a few thousand dollars per person, which quickly added up. At the end of the Generation Hustle episode, viewers learn that Tahilramani stands accused of scamming nearly $2 million in total.
Tahilramani's alleged fraud came to an end thanks in large part to the Vanity Fair podcast Chameleon: Hollywood Con Queen. The hosts spoke to several alleged victims of Tahilramani's, including screenwriter Greg Mandarano, who claimed that he had met Tahilramani in person in Indonesia several times on the pretense of working on a project. Thanks to Mandarano's evidence, the fraud was able to be traced to Tahilramani. The alleged fraudster was at the time living in London and playing a new role as an aspiring food and fitness influencer who ran the (now deleted) Instagram accounts Pure Bytes and ISpintheTales, according to the Independent.
A week after the Vanity Fair podcast named Tahilramani as the potential suspect behind the scams, police in England arrested him. According to The Guardian, Tahilramani is expected to be extradited to the United States and faces eight charges, including aggravated identity theft and wire fraud. The outlet reported via his lawyer that, Tahilramani had no comment except to repeat lines from the William Shakespeare poem The Rape of Lucrece: "Time's glory is to calm contending kings. To unmask falsehood and bring truth to light."
According to the Independent, former Hollywood Reporter journalist Scott Johnson is set to write a book about the scam for HarperCollins. Of course, there have also already been talks of a movie. Unlike Tahilramani's alleged film projects, this one would be designed to actually come to fruition.