A Place In The Sun's New Presenter Got The Gig On His Second Try
Lee Juggurnauth wants to inspire the next generation of property experts.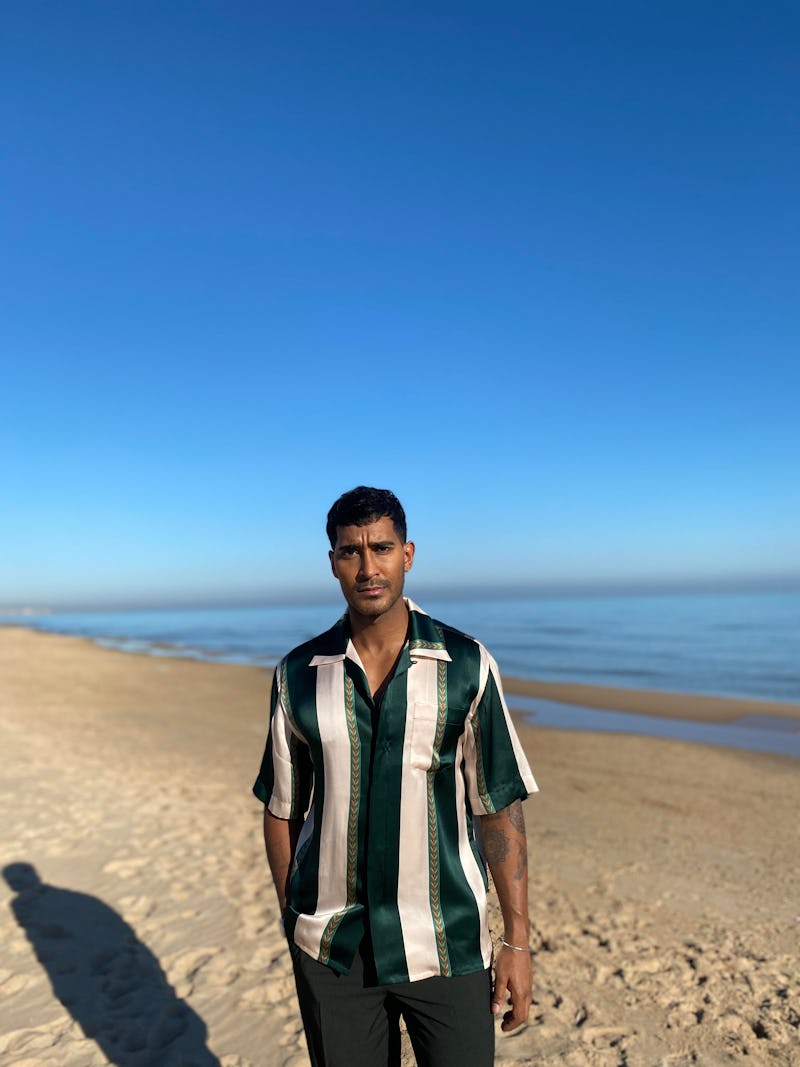 A Place In The Sun / Channel 4
If you're a fan of daytime TV, you may be interested to know that one of your faves has just recruited a brand new face. But who is Lee Juggurnauth, the new presenter of A Place In The Sun? Get to know him a little better here.
Juggurnauth is a 34-year-old property developer and presenter who grew up in Windsor (spending a few years in Mauritius as a child, where his family is from). Despite his experience in the property market, Juggurnauth actually started his career in music. He worked in management with big names including Take That, Billy Ocean and Lulu, but has since changed industries completely.
It seems the move has been a successful one for him as he has been working on several property development projects recently, including some in the UK, Mauritius, and Ibiza. His new job will combine his experiences of both the property and entertainment industries, as he steps up to host A Place In The Sun alongside current presenters Laura Hamilton, Jasmine Harman, Jonnie Irwin and Scarlette Douglas.
"I'm very honoured and shocked because this is my first real big gig on TV," he told RadioTimes about his new job. "And it just so happens to be on Channel 4. I love property, I love interiors and it's something that I've kind of taught myself in the last 10 years. So, being able to help other people on the show is great."
Interestingly, Juggurnauth actually auditioned to be on the show a couple of years ago, prior to coming on board in 2021. "I got really far down to the final two and at the time they wanted a girl, so someone else got it," he said. "Obviously, at the time if you were to ask me, of course I was devastated. You get so far, so you can always kind of taste it. And then when you don't get it you kind of think, 'OK!'"
As well as his careers in property development and presenting, Juggurnauth is also very passionate about promoting racial equality, and hopes his new gig will allow young people to see representation on TV.
"Diversity is hugely important to Lee who prides himself on being an activist fighting for racial equality," an A Place In The Sun rep explained. "When growing up, Lee couldn't really identify anyone on TV that looked like him. Representation is extremely important to Lee who also helps to mentor young people, especially those of colour to achieve their potential."
Juggurnauth also told RadioTimes: "I think Channel 4, out of all the networks out there, really does celebrate diversity. They're so committed to making a change, which is one of the reasons why I've always wanted to do this job: to help younger people see themselves in me!"
You can keep up with Juggurnauth at his Instagram page and on new episodes of A Place In The Sun which air daily at 3p.m. on Channel 4.