Netflix's Twisty New Murder Thriller Who Killed Sara? Is Returning For Season 2 So Soon
Expect new characters — and more suspects.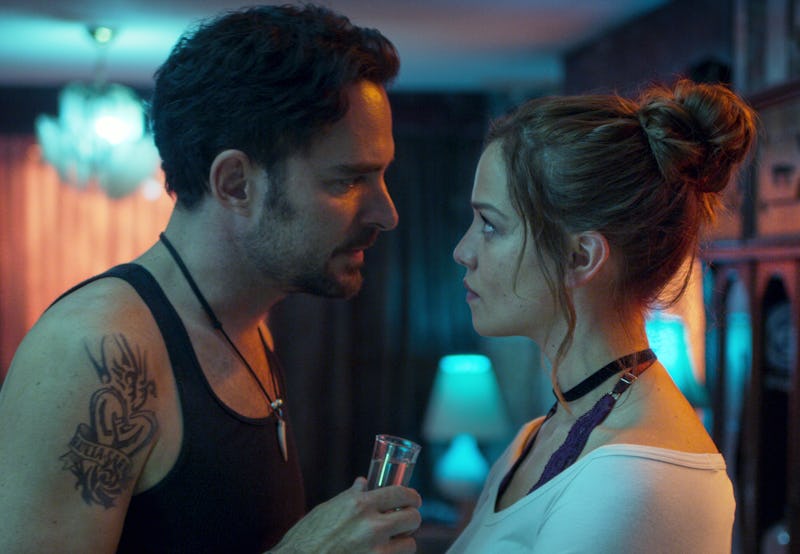 Netflix
Since its March 24 premiere, Who Killed Sara? has skyrocketed to the top of Netflix's Top 10, drawn in estimated 55 million viewers, and become the streamer's most popular non-English language title ever. So it's no surprise that Netflix renewed the Spanish thriller series for a second season only a few days after its release.
Written by Chilean screenwriter Jose Ignacio "Chascas" Valenzuela, the show stars Manolo Cardona as Alex Guzmán, a man who spent 18 years in prison for the murder of his sister Sara (Ximena Lamadrid). The catch? He wasn't the one who killed her. When Season 1 picks up, Alex wants nothing more than to get revenge on the man he believes to actually be responsible: Rodolfo Lazcano (Alejandro Nones). But things get complicated when Alex starts a relationship with the youngest Lazcano daughter, Elisa (Carolina Miranda), and ultimately realizes Rodolfo is innocent too.
Season 1 ends on a cliffhanger (spoiler: we never learn who actually killed Sara), so Who Killed Sara? will have a lot of questions to answer when it returns for Season 2. Here's everything we know so far.
The Who Killed Sara? Season 2 Premiere Date
Viewers won't have to wait long for more episodes: Netflix revealed in their renewal announcement that Season 2 will premiere on May 19.
The Who Killed Sara? Season 2 Cast
In addition to Cardona reprising his role as Alex, Netflix has confirmed returns for the majority of the Season 1 cast, including Ginés García Millán (César Lazcano), Claudia Ramírez (Mariana Lazcano), and Eugenio Siller (José María aka Chema) as well as Nones (Rodolfo) and Miranda (Elisa).
Netflix also announced new cast members Matías Novoa, Daniel Giménez Cacho, and Antonio de la Vega, though their characters have yet to be revealed. Additionally, Valenzuela will again serve as writer, with David "Leche" Ruiz, Carlos Bolado, and Poncho Pineda directing episodes.
The Who Killed Sara? Season 2 Trailer
Netflix released the official Who Killed Sara? Season 2 trailer on April 27. "Doctor, I need to know who Sara really was," Alex says in the beginning of the video. We then see flashbacks of Sara that seems to indicate we'll learn more about her backstory in Season 2. Suspicions around her death continue to arise — in fact, it's even possible that she could still be alive, or at least didn't die in the way that everyone believes. As Alex continues his quest to uncover the truth, another scene shows him standing over an exam table looking at skeletal remains, presumably those from the mysterious unmarked grave he discovered in the Season 1 finale.
Whether or not fans will actually find out the identity of Sara's killer in Season 2 remains to be seen, as the mystery could very well continue into a potential third season.
This article was originally published on