Wait, Is Happy Valley Not Actually Over?
Rhys Connah's comments on "how the story is going to carry on" is giving fans hope.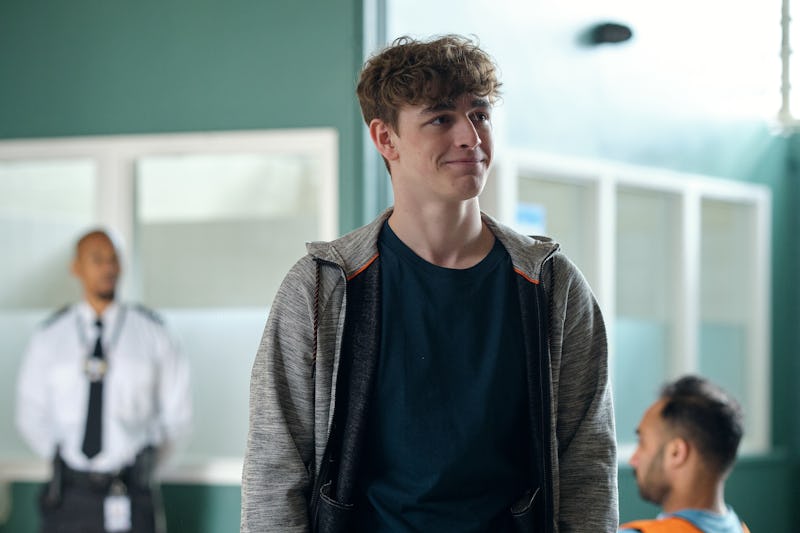 BBC/Lookout Point/Matt Squire
As far as legendary shows in the canon of police dramas goes, the tense finale of Happy Valley Season 3 surely has to be up there with the greats. Following a six-year hiatus from the second season, the show's return gripped the nation for six weeks, leading up to the finale which had a record-breaking audience of 7.5 million viewers. Show writer, creator, and executive producer Sally Wainwright has always maintained that the series would be a three-parter, but Rhys Connah's recent comments have sparked the hopes of many. And so, will Happy Valley return for a Season 4?
Season 3 wrapped up with an emotional scene featuring Catherine's grandson Ryan, who's played by Rhys Connah. While at the police station, Ryan is taken for questioning about Tommy Lee Royce. In a stirring moment, Detective Superintendent Andy Shepherd (Vincent Franklin) seems impressed by Ryan and assumes the teen is a new recruit. And many fans were ecstatic by this suggestion as it implies Ryan would follow in his grandmother's footsteps.
In conversation with Radio Times, Connah said, "Me and Sarah were speaking about that scene on the day we were filming it. She said for her, that sets up how the story is going to carry on after the cameras have stopped rolling."
Unfortunately, despite Connah's hopeful remarks, the show seems to have definitely ended with Season 3. "The intention developed through conversations I had with Sarah to make it a three-parter, to make a trilogy. We always said this would be the final season and it is very definitely is the final season," said Wainwright. In fact, she had made this clear at the end of the second season, as well.
Ahead of the release, James Norton also said, "I think the reason this series is particularly exciting is because everyone knows it's the last and so everyone is going to be waiting for something to happen, and everyone is sort of predicting and guessing how Sally wants to end it."