Will Keeping Faith Be Back For Series 4?
It's not great news for fans.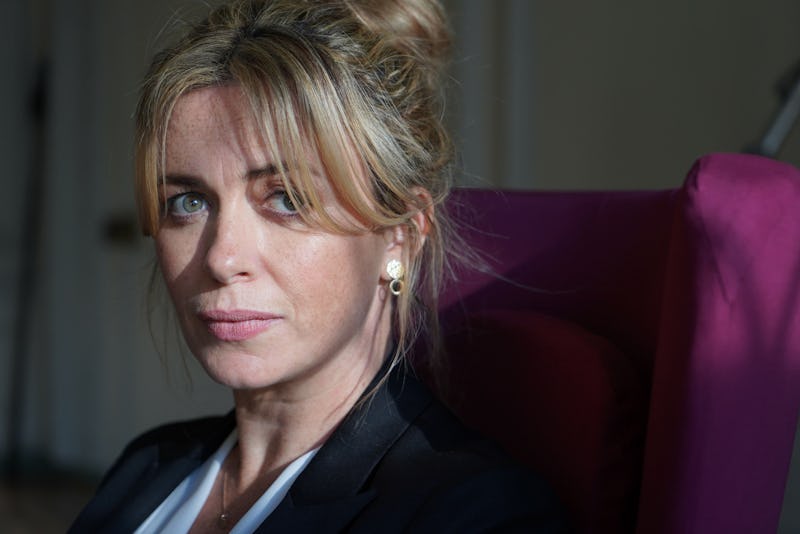 BBC/Scott Waller
Welsh drama Keeping Faith has been enthralling viewers for four years, and is set to return for its third series. Starring Eve Myles, Bradley Freegard, and Mark Lewis Jones, the series follows Faith Howells (played by Myles) as she grapples with endless drama in her career that starts to transfer into her personal life. But will Keeping Faith be back for season 4?
Bad news for Keeping Faith fans, the show won't be returning for a fourth season. Creator Matthew Hall confirmed the news to the BBC in a press statement, saying that this is indeed the final series.
With that in mind, it comes as no surprise that season four promises to be packed with drama. According to Hall, viewers can expect to see Faith "forced to draw on her deepest reserves of faith and love and her undying hunger for the truth as she takes on both the biggest case of her career [...] while confronting the darkest secrets and lies of her past."
There's no chance Keeping Faith will return in the future, according to lead actor Eve Myles. "I can guarantee that," the star told iNews in November 2020, saying that a Christmas or Easter special is definitely not happening, nor are "one-off episodes set in the Algarve."
As sad as it is to see Faith and her yellow coat go, the cast has nothing but fond memories of their time in Abercorran. "I have so many lovely memories of being part of this wonderful series," Catherine Ayers, who plays Lisa Connors, told the BBC. "Lisa and Faith's friendship will always be central to my experience on the show, and with that came a lot of laughs, on and off set." Forging "a gorgeous friendship" with Myles, Ayers concludes that it was a "blessing" to get the part "in so many ways".
Audiences don't have to wait to say farewell to these characters, as all episodes are currently available to watch on BBC iPlayer. According to writer Pip Broughton, viewers can expect an "emotional thriller that drills deep into the character of Faith herself," whether that be through her children and ex-husband, or the new case she is invested in that involves a severely ill boy.
Keeping Faith currently airs on Saturdays at 9 p.m. on BBC One, and all episodes are available to stream on BBC iPlayer.