The Bayside High Kids Will Return For Saved By The Bell Season 2
Peacock greenlit 10 more episodes.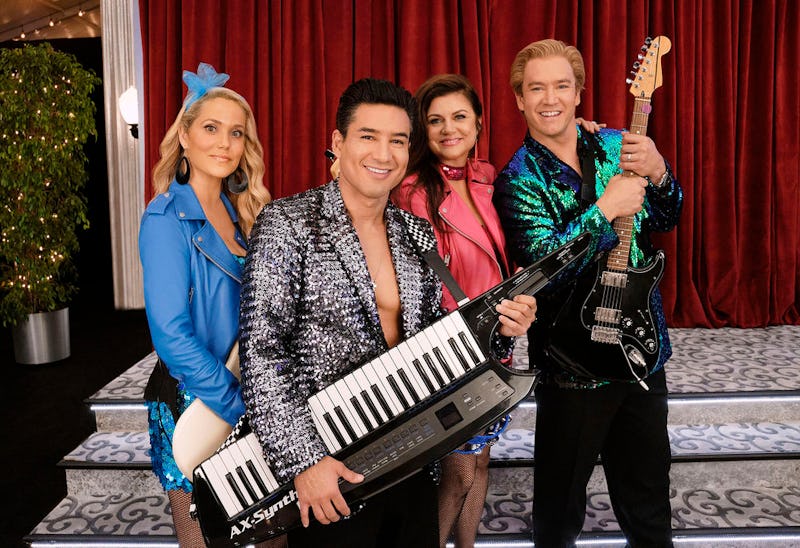 Trae Patton/Peacock
Shortly after the reboot premiered, Saved by the Bell showrunner Tracey Wigfield hinted that she was already making plans for another season, which was just confirmed by The Hollywood Reporter. Admitting she never watched NBC's Saved by the Bell: The New Class '90s spinoff, Wigfield told TVLine she still has time to catch up before Peacock's Saved by the Bell returns for Season 2.
"I promise I will watch it before Season 2 [of the revival], if there is a Season 2," said with a laugh, per a November 2020 TV Line report. "I was pregnant, I had a kid, I couldn't watch The New Class, too. But I went back and rewatched all of the original [Saved by the Bell]. I did Good Morning, Miss Bliss through The College Years, as well as Wedding in Las Vegas, Hawaiian Style and [the Malibu Sands episodes]."
NBC's streaming service renewed the hit series for 10 more episodes, and along with the news, Wigfield hinted there could be even more seasons on the way. "I've been blown away by all the love for the show and can't wait to go back and make more episodes," she told THR in early 2021. "Hopefully we stay on Peacock for many more seasons, and then in 30 years, somebody does a reboot of our reboot and invents the threeboot."
The 2020 revival follows the story of original character Zack Morris (Mark-Paul Gosselaar), now the California governor, getting into hot water for closing too many underfunded high schools and sending the affected students to the state's most well-funded schools, including the iconic Bayside High. With the influx of new students, the privileged Bayside kids get a much-needed dose of reality. In her own words, Wigfield previously described the show to THR as "a comedy for adults — a high school show but a Mean Girls kind of high school more than a Saved by the Bell one."
Based on reviews for the new Saved by the Bell, the Season 2 renewal news comes as no surprise. Vanity Fair called the reboot "funnier and smarter than the original — by, like, a lot," lauding the way the series tackles real-life issues for teenagers, including systemic racism and gender identity. Meanwhile, Variety praised Wigfield and her writing team for weaving in the best parts of the original, which ran from 1989 to 1993, "while calling out the ways in which the first show's foundation was cracked," referring to the reboot as "a pleasant surprise."
This article was originally published on