What We Know About Starstruck Series 2
Rose Matafeo's new sitcom is set to continue.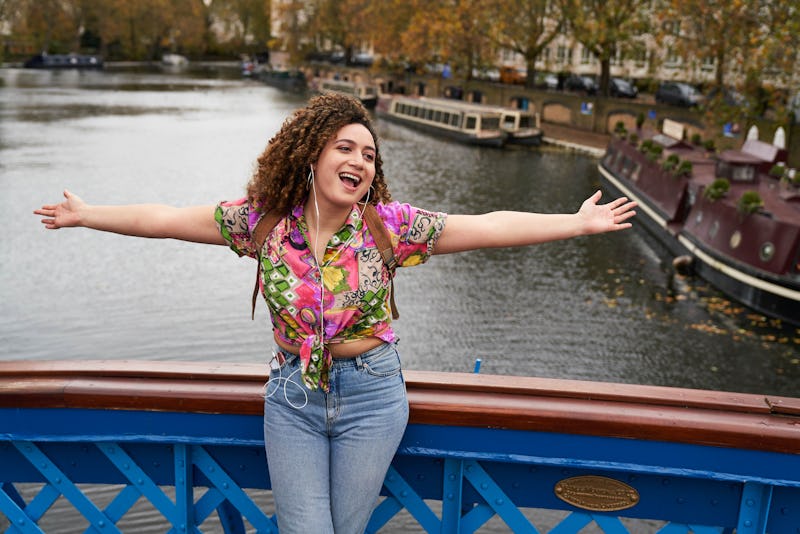 BBC/Avalon UK/Mark Johnson
Rose Matafeo shot to fame through her hilarious stand-up, which she brought over from her native New Zealand to the UK starting 2012. But her latest project moved away from live performances and towards the small screen with the filming of Starstruck, a sitcom you can now enjoy on BBC Three. But will there be a Starstruck series two? Here's what we know.
The premise of Starstruck is pretty simple: Matafeo plays Rose, a twenty-something East Londoner who's currently working two jobs. One morning, she wakes up after a one-night stand with a famous film star named Tom (Nikesh Patel) and, from there, her whole life changes.
The comedy series was created by Matafeo herself, along with Alice Snedden, and has a cast list that features Emma Sidi and Sindhu Vee, and also includes guest stars like Minnie Driver. It was commissioned by BBC Three and BBC One in the UK, HBO Max in the USA, ABC in Australia, and TVNZ in New Zealand, meaning it's set to be a bit of a global hit, if all goes to plan.
But while you can already enjoy the series over on BBC Three already, the question remains: will there be more episodes? Well, put simply, it's a resounding yes, as the show was already picked up for round two before even airing (or filming, for that matter) its first set of episodes.
Last year, it was reported that Matafeo had already written the episodes for series two well before audiences were treated to series one. The overlap can largely be explained by coronavirus restrictions, which forced filming to be pushed back much later than expected.
"We were on our way to do a read through with the whole cast and we were a week out from shooting," Matafeo told James Nokise on his Eating Fried Chicken In The Shower podcast. "I got in that morning. And the producer came out of a meeting and was like 'So, little change of plans, we are shifting all of the filming to October and you are going to write a second series of the show.'"
It is so far unclear when we can expect the second series, but Starstruck series one is available on BBC iPlayer and will air on Mondays at 10.45pm on BBC One from April 26.