What Unforgotten S4 Finale Bombshell Means For The Show's Future
No one wanted to see that final twist coming.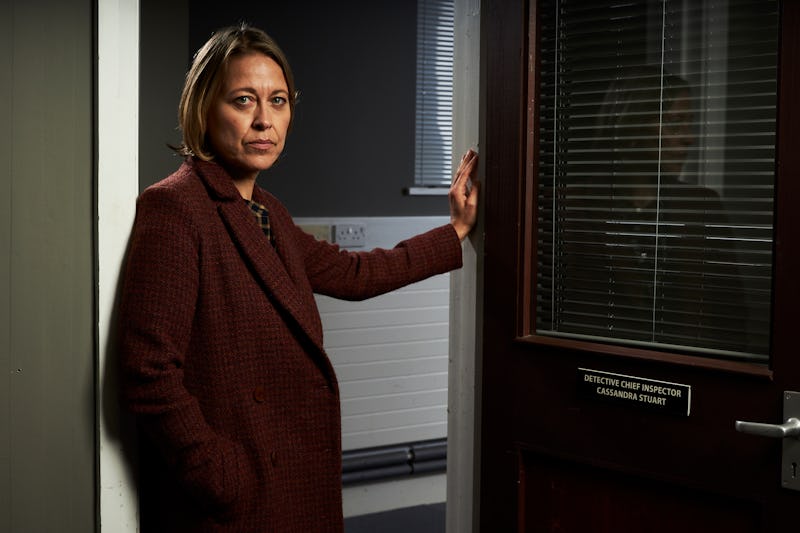 ITV
Fans of ITV crime drama Unforgotten will be familiar with the twists and turns that are customary of the show. But Season 4's finale? No one could have seen it coming. Or rather, no one wanted to see it coming. DCI Cassie Stuart's tragic end is heart-wrenching for her team and viewers alike, but what does it mean for the future of the show? And will Unforgotten return for Season 5? Here's what we know so far.
Season 4 of Unforgotten got off to a classic start: with the discovery of a headless body dumped in a north London scrapyard, frozen solid. The only clue? A Marathon wrapper in the back pocket, dating the corpse to pre-Snickers times. Cassie (Nicola Walker) is in a tricky place; years of stress and dedication have left her mental state precarious, and her bid for an early retirement is unceremoniously turned down. Her dad's dementia is getting worse, and he's made it clear he intends to leave his half of the house to his new girlfriend. DI Sunil "Sunny" Khan (Sanjeev Bhaskar) is on hand to help, though. And the investigation is on.
Episode 5 ended in a sudden car crash, leaving fans in anguish waiting for discover her fate. And who was behind it. Could it have been one of the suspects in Matthew Walsh's murder?
The finale of Season 4 reveals the most tragic outcome of all: Cassie's injuries are worse than her doctors first feared. After various emotional but largely silent scenes, we learn that she is in fact dead. Walsh's murder — he was stabbed with a fountain pen, after all — is revealed to be a revenge crime, with Dean confessing, saying he did it to avenge his brother's death. As to the car that hit Cassie? An awful accident, entirely unrelated to her work.
So what does it mean for the future of the show?
On March 30, ITV released an official statement about the show's future, which read:
"ITV would like to thank Nicola Walker for playing the brilliant role of Cassie Stuart in four series of Unforgotten which has become one of the best loved and most critically acclaimed police dramas on TV. Nicola and writer Chris Lang decided that Cassie's story would come to an end last night, but that Unforgotten would continue, in series 5, with a new case, and a new 'Partner in Crime' for DI Sunny Khan."
Per The Sun, Unforgotten's director Andy Wilson is also "in talks with ABC to develop a remake across the pond." Titled Retitled Suspects, the revamped American version of the show "will feature a brand new cast and crew and is currently in production," the tabloid claims.
Unforgotten has been hugely popular, taking home two BAFTAs during its three previous seasons. Per the Independent, the Series 3 finale was watched by 7 million people in 2018. The first episode of Season 4 was watched by 9.5 million viewers, too.
Beyond the unexpected plot lines, it was really the chemistry between the central pair that drew audiences in. "It's a totally platonic love," Walker told the Independent. Apart from that "fumbled and ill-judged kiss" with Sunny early on. "Cassie dealt with it in 10 seconds. It's over — it's done. She loves him. It's her friend. That is not how narratives normally go in this genre," she said.
Platonic or not, Sunny's speech at Cassie's funeral will make even the toughest cookie crumble. Just when we thought 2021 couldn't get any tougher, eh?
This article was originally published on