A Third Season Of With Love Could Revive Lily's Messy Love Triangle
The festive series ends Season 2 with some exciting loose ends.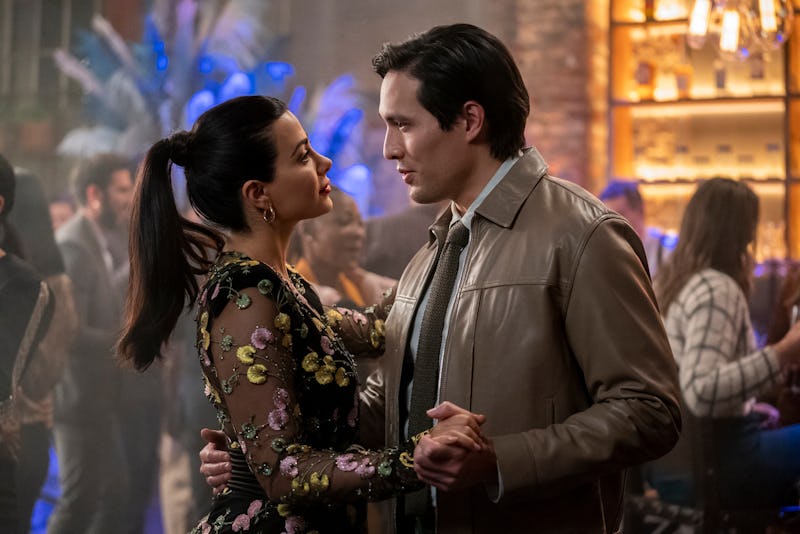 Kevin Estrada/Prime Video
The second season of With Love arrives June 2 on Amazon Prime Video, promising six episodes of the Diaz family as they navigate love during the holidays. The streamer hasn't announced whether the rom-dramedy will continue beyond Season 2, but the 2023 installments definitely set up future storylines that could extend to a possible Season 3.
Creator Gloria Calderón Kellett (One Day At A Time) wants to welcome more viewers to the show's feel-good, inclusive environment, which feels promising. "This is about Black and brown and queer and Asian people experiencing love and luxury and beauty and all of the things that are worth living for," the showrunner recently told Entertainment Weekly. "You're invited. You have a seat at the family table. That's what we want the viewer to feel, whatever background they come from. The show is for anyone." The more seasons, the more viewers, right?
Here's everything to know about a potential With Love Season 3.
With Love Season 3 Cast
It's likely that the entire extended Diaz family would return, along with their many love interests. To recap, the show stars Emeraude Toubia as Lily Diaz, Mark Indelicato as Jorge Diaz Jr., Rome Flynn as Santiago Zayas, Desmond Chiam as Nick Zhao, Vincent Rodriguez III as Henry Cruz, Isis King as Sol Perez, Todd Grinnell as Dr. Miles Murphy, Constance Marie as Beatriz Diaz, and Benito Martinez as Jorge Diaz Sr.
And of course, Kellett serves double duty: as series creator and playing life-of-the-party Tia Gladys.
With Love Season 3 Plot
In you haven't finished Season 2, stop here. Spoilers ahead!
With Love's sophomore season ends with Jorge and Henry's wedding, and Lily and Nick talk about taking that next step as well. Unfortunately for Santiago, he finally realizes that he loves Lily more than he hates the idea of marriage — but he arrives at this conclusion too late. If With Love is renewed for Season 3, it seems likely that Lily's love triangle will continue.
With Love Season 3 Potential Premiere Date
With Love Season 2 was announced last April, and it premiered just over a year later. If the show is renewed soon and follows a similar schedule, it could return as early as summer 2024.
This post will be updated with the trailer, release date, and additional plot details as more information on With Love Season 3 becomes available.