How Younger Nailed Its Author Parodies — & Made Publishing Sexy
"Through seven seasons, the show's delivered plots that lived and died by the peculiar inner workings of publishing."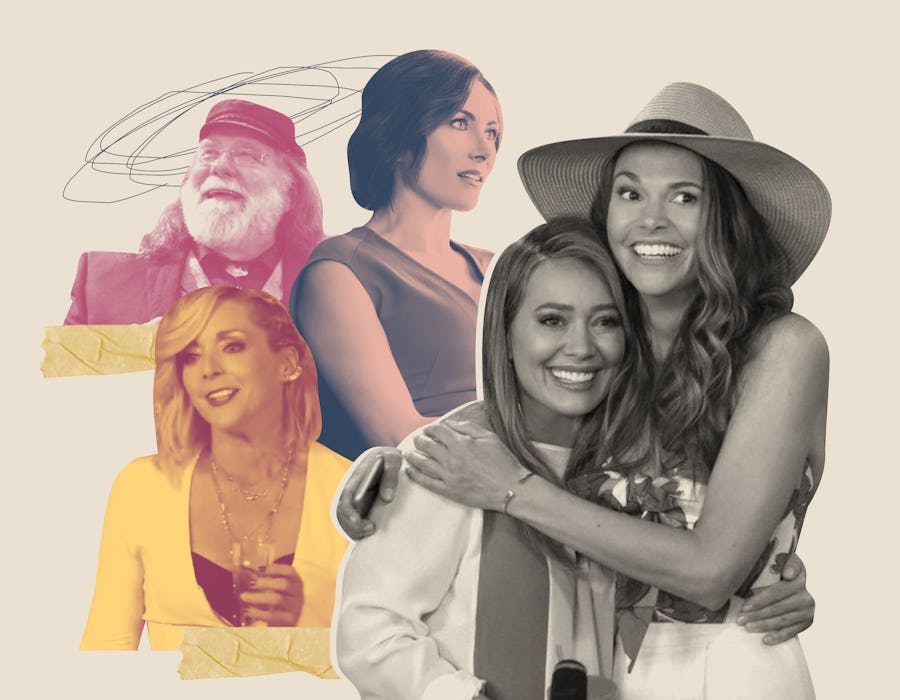 TV Land
New York media has been the backdrop for what feels like millions of TV shows about women chasing their dreams. But so few get it right. (I'll never forget the series in which a magazine editor berates a writer, "You didn't even leave space in this story for ads!" Which, for the uninitiated, is something an editor would never be concerned with.) But despite Younger's outlandish premise — a rom-com about a 40-year-old woman passing for 26 — it's become perhaps the most authentic show ever about the world of book publishing. Through seven seasons, it's delivered plots that lived and died by the peculiar inner workings of publishing — and managed to make dishy twists out of inside-baseball stuff like bulk sales and imprint/parent company dynamics. Don't tell anyone who worked on my own novel, but the jargon I tossed off in conversation? Hilary Duff taught me all of it.
The best part of Younger's evolution into an industry love letter is its prescient author characters, who always feel ripped from the splashiest book world conversations. See: this season's Greta Thunberg dupe, played to yellow-slickered perfection by Nadia Alexander. "She has our favorite name from Season 7," writer and executive producer Dottie Zicklin tells Bustle. "Füpa Grünhoff. Her name wouldn't clear [with the show's lawyers] until the umlauts were added!"
Füpa is just the latest in the show's list of standout faux scribes, whose spot-on plotlines were in part the work of the show's anonymous publishing consultant, who helped guide the staff on the industry's trends and conversations. We still can't reveal his or her identity, but we did get to talk to the consultant — along with Younger creator Darren Star, Dottie Zicklin, and fellow executive producer and writer Eric Zicklin — to get the stories behind how the show's most iconic fake authors came to life.