Even Zac's Ex-Wife Is Rooting For Him & Tayshia On The Bachelorette
"I want the best for him."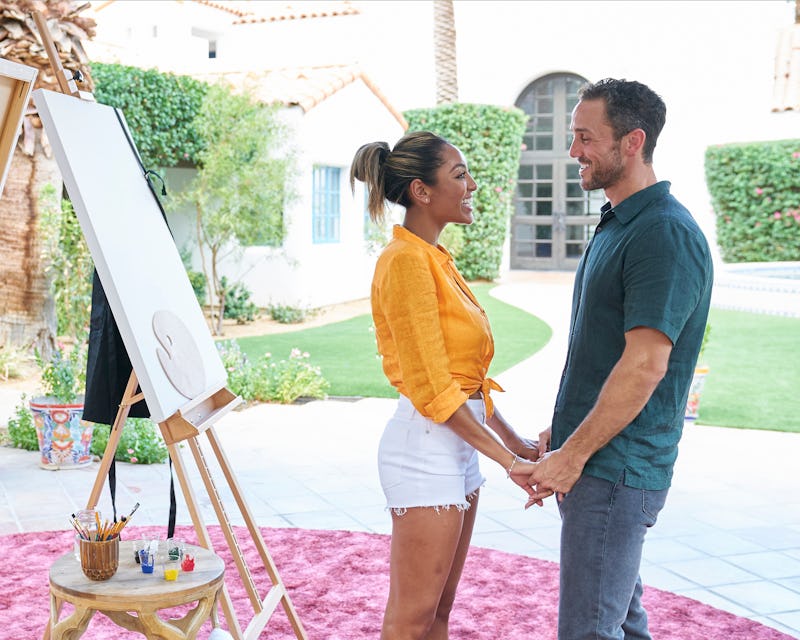 ABC
Tayshia and Zac's connection on The Bachelorette is so palpable, even Zac's ex-wife Jennifer Stanley-George is rooting for them. "[Zac]'s very sensitive and I think he's been through a lot," she told Us Weekly in a new interview. "I want the best for him. I hope that he is the final one tonight and that they are still together ... I wish that for him."
She and Zac were college sweethearts and got married in their early 20s, but things went south shortly afterward due to Zac's substance misuse, which he opened up about with Tayshia on the show. "I moved down [to South Jersey] to start our life together," Jennifer explained. "We got married and bought a house within the same year and that very quickly ended. It was crazy." The whole time, he kept his substance use a secret. "Our entire relationship he lied to me," Jennifer said. "I mean, I didn't know. I was very naive."
Though she's since moved on with her life, remarried, and just had a baby, Jennifer admitted that watching her ex on TV has been strange. "It's been hard. … He's been on my TV show every week since and Instagram and everything, and here I am 9 months pregnant and quarantined in my house and here's my ex-husband popping up," she said. "All of our college friends have texted me and were like, 'Is that your Zac? Is that the Zac?' Like, 'Yep, that's him.'"
It's him, but it's not the same Zac she knew. "He's a completely different person now," Jennifer reflected. "And he seems happy and healthy and that's great." She added that they haven't spoken in years. "I've kept in touch a little bit with his sister," she said, remembering that she's the one who signed him up to audition for The Bachelorette. "He would never have done this on his own because he's just not into that kind of stuff. He's not looking for followers."
On a show like The Bachelorette, that says a lot.