Where To Buy A Harry Potter Christmas Sweater
As good as Mrs. Weasley's.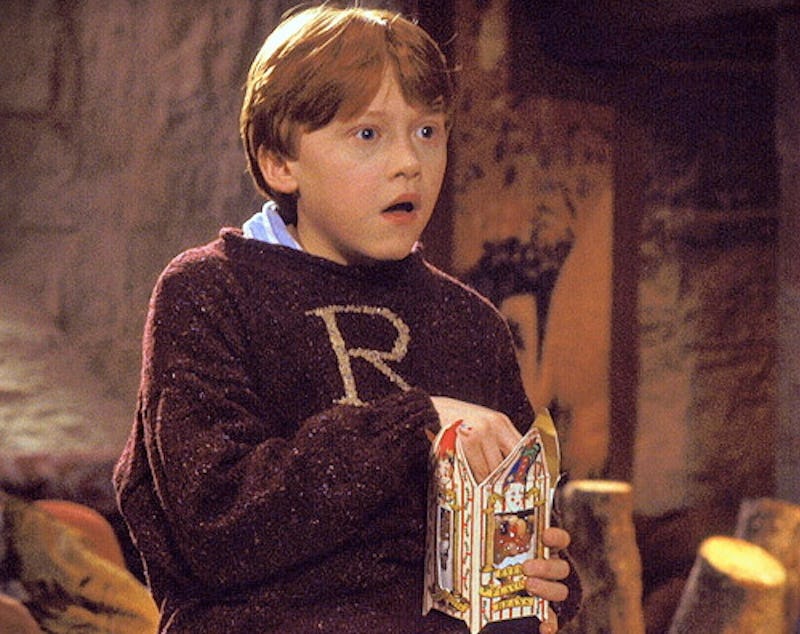 The only thing a true Harry Potter fan wants more than their long-lost letter from Hogwarts School of Witchcraft and Wizardry? To unwrap a jumper on Christmas morning knitted with love by Molly Weasley. Here's where to buy a Harry Potter Christmas sweater, because your magical dreams aren't as impossible as you think.
Your Harry Potter Christmas sweater may not actually have Molly Weasley's warm touch, but there are some dupes out there that'll make you feel as if you're spending the holidays at the burrow. Harry Potter fans are used to movie merch that doesn't feel authentic (see: knock-off Bertie Bott's Every Flavor Beans, every synthetic Gryffindor Halloween costume ever.) Surprisingly, though, there are several sweaters out there that are pretty darn convincing.
A Weasley-inspired sweater is a great gift for any HP-obsessed friend, or the perfect present to add to your own wish list. If all else fails, treat yo self — because, really, is there anything more perfect to cozy up in for ABC Family's next Harry Potter movie marathon weekend?
These sweaters were instant classics from the moment we first saw them in Harry Potter and the Sorcerer's Stone in 2001. They're especially recognizable if your first name starts with R or an H — Universal Orlando's online store sells replicas that look exactly like the ones from the film.
We only include products that have been independently selected by Bustle's editorial team. However, we may receive a portion of sales if you purchase a product through a link in this article.
Shop Harry Potter Christmas Sweaters
This article was originally published on