The 9 Most Comfortable Shoes, According To People On Their Feet All Day
We only recommend products we love and that we think you will, too. We may receive a portion of sales from products purchased from this article, which was written by our Commerce team.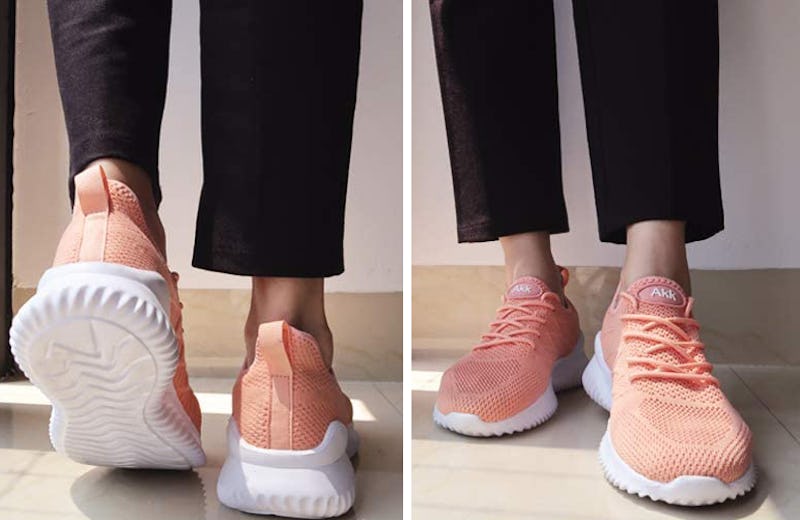 Amazon
When you try on a new pair of shoes, the first thing you'll likely do is take a spin to see how comfortable they are. How shoes feel when we walk in them is important, but a first impression can often be only half the story. Many people have jobs or activities that require cute shoes for standing all day, and how shoes feel when you stand hour after hour can be just as important. Of course, you can't exactly test out every shoe for a couple of hours. But there are a few things you can look for when shopping for the most comfortable shoes for standing all day:
Arch Support: Arch height varies from person to person. Keeping arches supported, is key to reducing pressure on your hips, knees, and back. If you are standing all day in flat shoes, you'll be at risk for overpronating your feet, or rolling your foot inward, which can cause pain and discomfort. While many people look for shoes with high arches, the secret for less pain isn't necessarily there. Instead, shoes should provide good overall support for the whole foot, keeping arches from collapsing which can mean different arch heights depending on your feet.
Cushioning: Standing all day can put stress on your entire foot, not just your arches. That problem can get worse if you are standing on hard surfaces like concrete or tile. Shoes with cushioning, a thick sole, or both will help absorb pressure from the weight of your body and place some distance between your foot and the hard floor. Cushioning does not automatically mean arch support and visa versa, but it is possible to get shoes with both.
Ankle Support: Ankle support can also help make standing more comfortable and help you avoid accidents and pain. Most gym shoes and tennis shoes will offer some of this since they lace up higher on the foot. However, sandals with ankle straps can also help provide extra support around the ankles.
If you have chronic foot or lower body pain from standing, it is also good to talk to a podiatrist to see if inserts can also help. But footwear is one of the best places to start for preventing fatigue and pain from standing. Here are your best options:
This article was originally published on