10 Home Appliances & Decor Products That Make Ideal Holiday Gifts
Including those trendy mini fridges!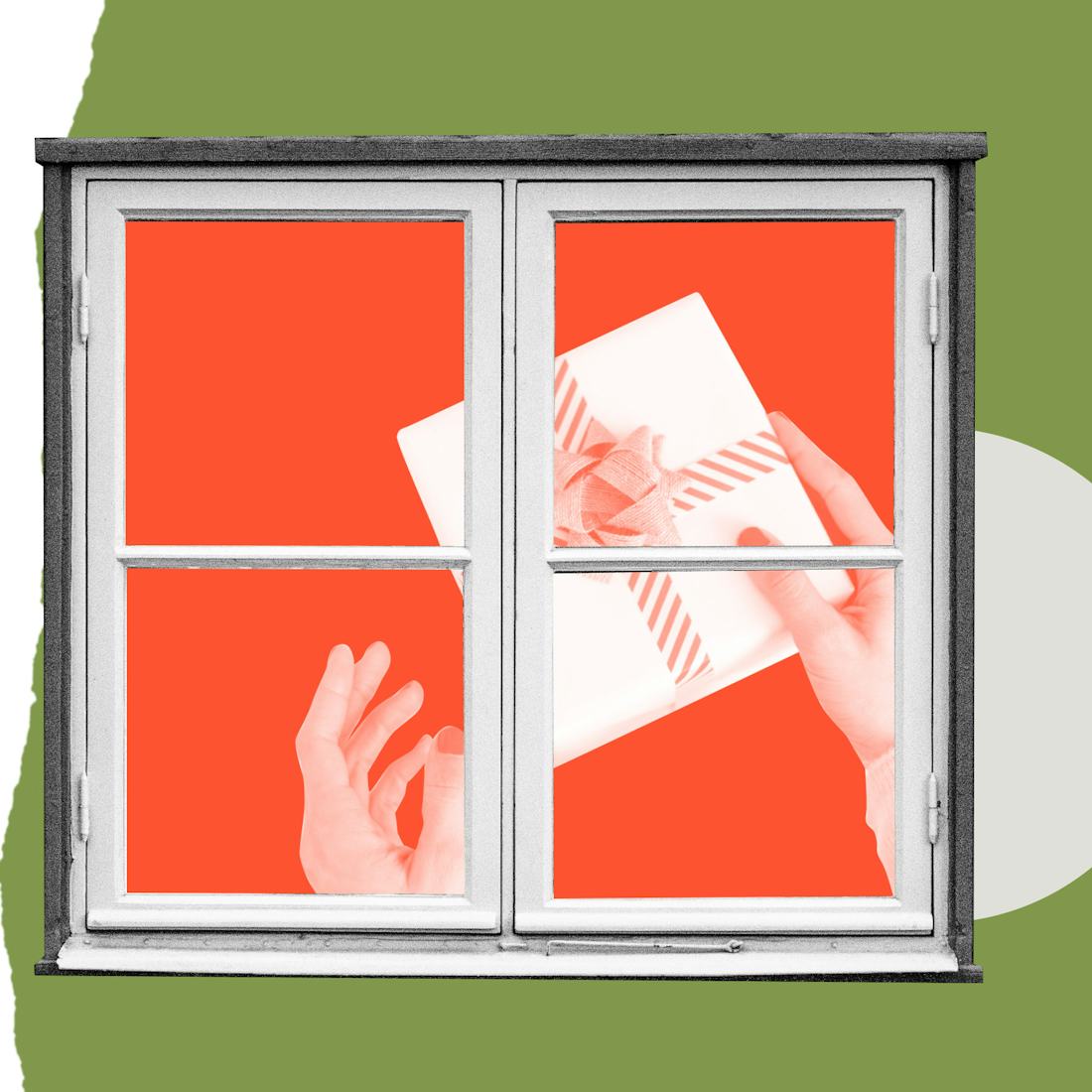 With the holidays coming up, it's no secret that the home enthusiasts in our lives can be tricky to shop for. While we think we've discovered the perfect gift that our friend or family member will undoubtedly love, we might be left wondering: What if this person secretly hates their gift? What if it doesn't match their decor? And even worse: What if our gift is so bad that it ends up tucked away in a closet, only to be regifted next year?
We've all been there. We've endlessly searched the internet for that one show-stopping gift for our home-obsessed friend, neatly packed it in gorgeous wrapping paper topped with a big colorful bow only to find out that our present wasn't so fabulous after all.
To help you find a gift that's actually great (and not just to you), Bustle teamed up with Walmart to assemble a list of 10 home appliances and decor products that any home fan can be excited about. Whether you're shopping for someone who is redecorating during quarantine, throwing endless virtual happy hours, or simply takes pride in maintaining an Instagram-ready home, our collection is ready to help you narrow down the perfect holiday gift for your loved one.
It comes in coral, blue, and white, and it's the cutest mini fridge you'll ever find. Your skincare-obsessed friend needs this portable personal chill zone to keep all of their face creams, masks, and serums cold. Just pop it on the counter, plug it in, and voila! (Looking for more great beauty gift ideas? Start here.)
Gold is always in when it comes to sophisticated home decor. This geometric tabletop sculpture is the ideal gift for those with modern homes. It'll look equally gorgeous on a bookshelf, TV stand, or coffee table. Pair it with a few candles for an extra cozy vibe — Walmart has some beautiful options.
We are all embracing our inner chef as we spend more time at home, which makes food and cooking gifts the hit of the season. For the person in your life who is always whipping up the latest trending smoothies and seasonal soups, this blender is an absolute must.
Speaking of ideal food and cooking gifts, there's nothing like a cup of piping hot coffee in the morning — and it's even better when it's convenient and fast. Busy bees can get a headstart on their day thanks to this cute and efficient single-serve coffee maker, which on top of being a huge timesaver (and space-saver) also looks adorable in any kitchen.
For those who love movie and TV marathons, Drew Barrymore Flower Home's velvet decorative throw pillow will make lounging on the couch that much more comfy. Their glamour look and plush feel can transform any space into a royal retreat. Plus, it comes in five stunning colors — including Guatemalan Green and Palm Springs Pink — making it a thoughtful home decor gift for any design style.
Everyone has that one person they know who needs to keep their space spick and span for the endless Instagram photoshoots they do at home. Help your friend achieve that flawless shot with this robot vacuum (which is also a great gift option for tech lovers) that will clean any room in minutes with the touch of a button.
Friends who can't stop throwing virtual get-togethers will adore having a new food or cooking gift in their collection of kitchen gadgets, like this do-it-all air fryer. Those picture-perfect appetizers they spend hours putting together will become that much easier to make thanks to this contraption, which has 10 pre-programmed settings and a timer with auto shut-off.
Raise your hand if you're also using this extra time to redecorate your home. Gift a loved one in your life who is in the middle of a home refresh this ultra-soft sherpa blanket to pick up the color in any space. It's chic, it's cozy, it's the perfect gift for winter — what more can you ask for?
If you've got that someone you know who has spent the last few months remodeling their home, what better than a cordless vacuum to help them get their space back into tip-top shape? With up to 25 minutes runtime, this handy device can clean up any mess, anywhere, and is among the best gadgets to gift this season.
When it comes to finding the right home decor gift that your giftee will love, you can literally never go wrong with a stylish, great-smelling candle. This beautiful hourglass WoodWick candle will not only look stunning next to a few faux plants, but it'll really set a soothing ambience in any room.
Ready to make this holiday season an unforgettable one? Shop online at walmart.com (with fast, free two-day shipping or pickup) to find the perfect gifts for everyone on your list.
This post is sponsored by Walmart.