11 Overlooked Women From History, According To Female Historians
Academics share fascinating stories you haven't heard before.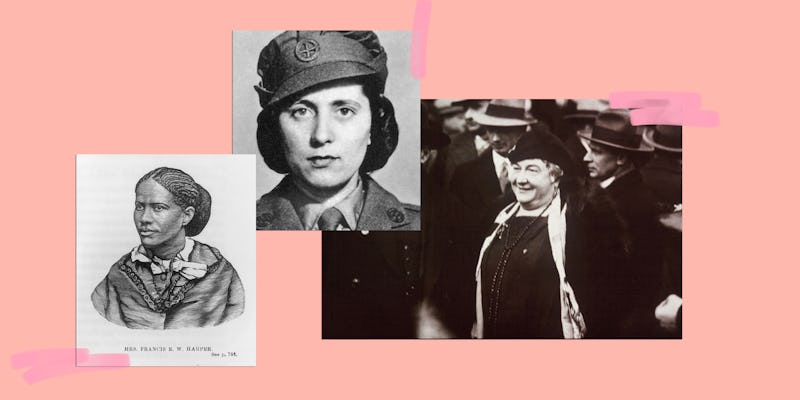 Library of Congress/National Archives/Caetch/Wikimedia Commons
There are countless women of the past who've played a role in shaping the world as we know it today. Unfortunately, because of various factors — from systemic sexism biased toward male perspectives to male historians downplaying or dismissing women's achievement to men taking credit for women's work — many women from history who deserve a lot of credit and attention don't necessarily get their due. Bustle talked to 10 historians from around the world about the "forgotten" female figures in history they'd love to see receiving the attention they deserve and why they're so inspirational.
Whether their contributions to history have been ignored, neglected, glossed over, or unfairly overshadowed by the work of others, the 11 women on this list, the historians tell Bustle, were rebels and world-changers of the first order. They broke boundaries from the medieval period to the Civil Rights Movement, in areas from writing to war to radio broadcasting. While it's difficult to put the label "feminist" on women who lived before the label was formed, you can argue that many of the women on this list were fighting for the right for women to determine their own paths.
Here are 11 women in history that modern historians say all women today should know about.
Correction: This story was updated on March 15 to correctly reflect the publication date of Rose's book.
This article was originally published on